Welcome to The Caketastics Collaboration. I was honoured to be able to take part in the alien invasion in cake!!! I had a lot of fun making my warty, grubby troll, something different. Huge thanks to Daniel ( http://cakesdecor.com/DanielDieguez ) for another fabulous collaboration and all his hard work!! Huge congratulations to all the artists, loved all the grat monsters and their stories
Here is the link: https://www.facebook.com/TheCaketastics/
The Shadower
As I was strolling through the leafy woodlands of Hoppenshire, I became aware I was being followed by something dark and sinister, and soon realised it was a lone Shadower Troll, from the recent Interalia Invasion that had landed on Con Fection Island to take what didn't belong to them…to raid the happiness, ideas and talent of others, to glean and make its own.
My wily raisin-warted troll was on yet another steal of that which doth not belong. The shadower carries a prickly bludgeon to jealously blip on the heads, those who dare to shine and excel. Having been on the receiving end of this before, I was able to act quickly, by keeping very still and ever so silent. You see, my assailant thrives on attention and silence is its greatest enemy. I held my breath and watched as it slithered its way through the chocolatey mire , carrying a heavy head of vaporous unhappy treacled thoughts. With stealth and cunning it weaves its way past me, leaving in its wake, the aroma of burnt sugar and stale mouldy sponge. This is my troll, it has designated itself to me and I recognise it's ways of old and know it craves what it doesn't have… my gifts….
Dragging it's large, much trodden feet through the Demerara sanded path, it suddenly realises it's come near the outskirts of my village as the Venetian sugar-masked entrance came into view. The alert has been forwarded to the people of Cacaobutter Village (my home) via the camouflaged candyfloss broadband that flew invisibly overhead. The cowardly troll quickly retreated, knowing it will have to get back-up from its many diminutive minions it likes to pack around itself for solace.
As I looked up, I saw the quick retreat as the trail of sticky black Marsala dissipated into the air , leaving in its wake an acrid burnt aroma. I strolled back into my welcoming group with a sense of well-being and in the knowledge all was safe once more.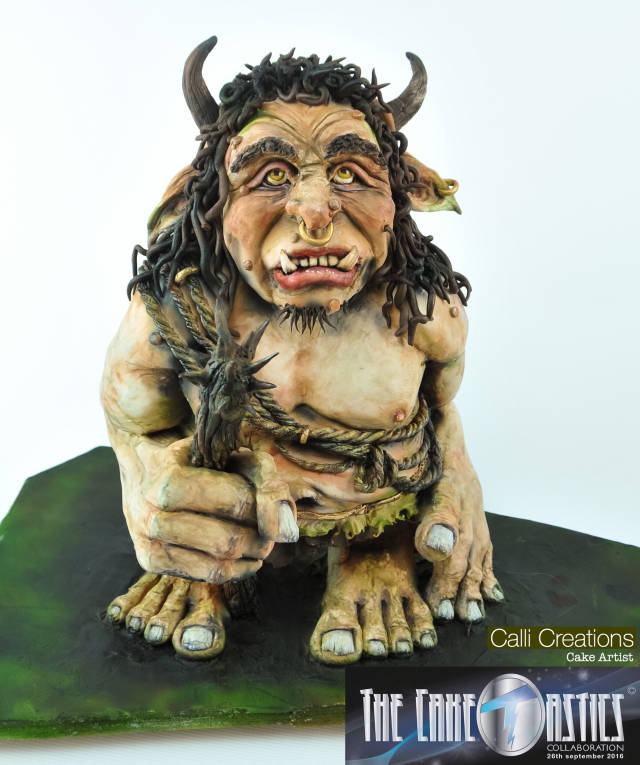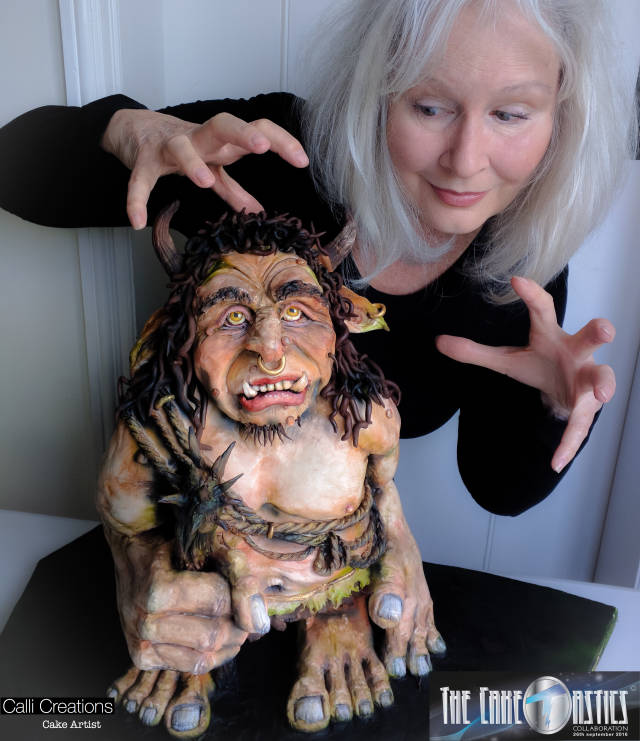 You must never limit your challenges, instead you must challenge your limits