I am Jacqueline van der Wal.
I am a housewife from Amsterdam, The Netherlands and have 2 kids of my own, plus 4 'bonus' kids and 4 grand kids.
Cake decorating is my hobby and passion.
It's where I find my relaxation when I'm not spending time with my family.
This cake I made because I love the movie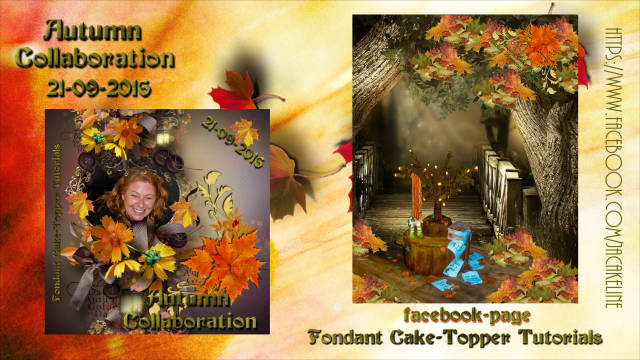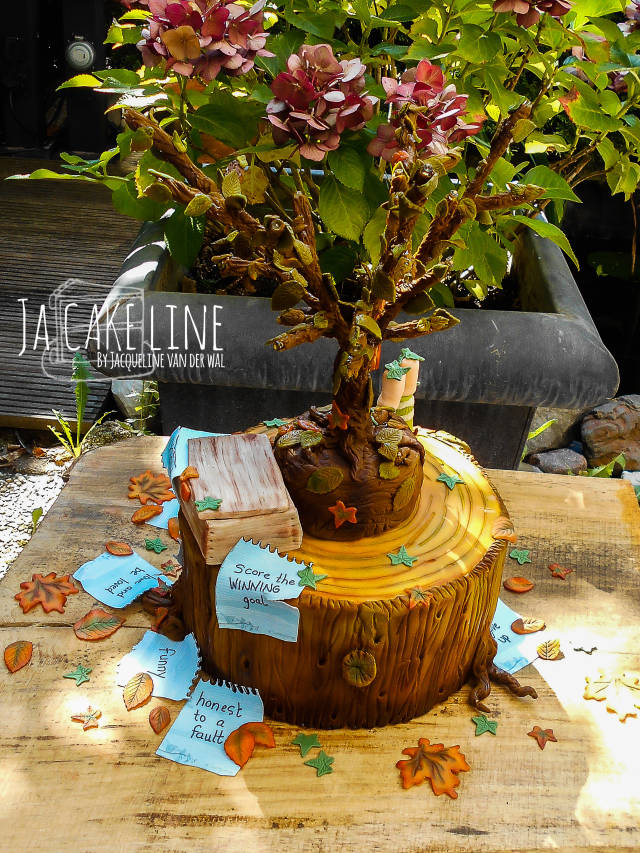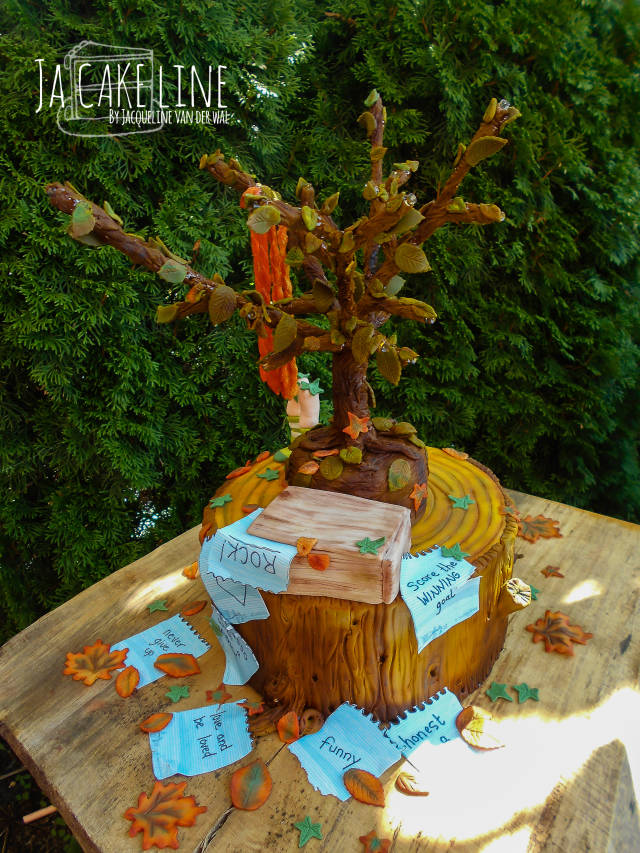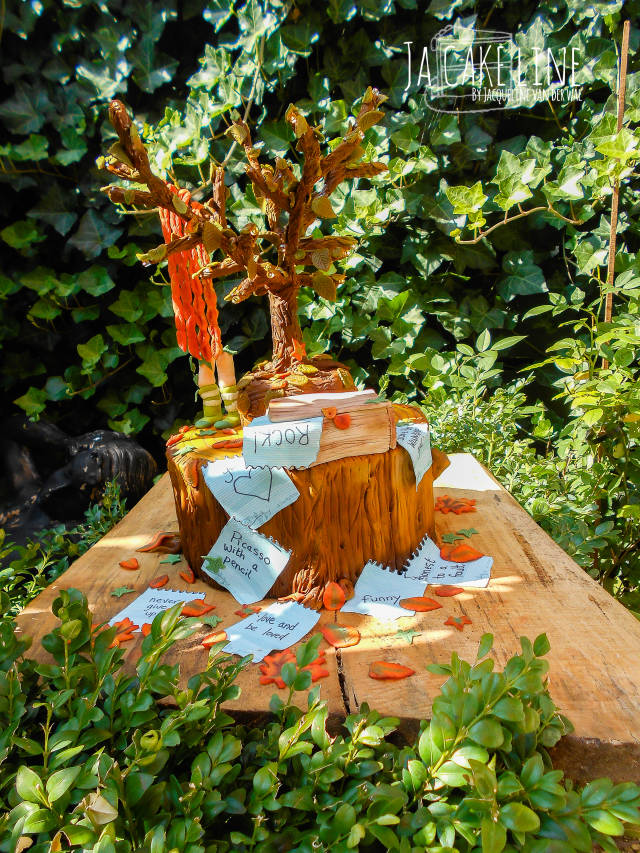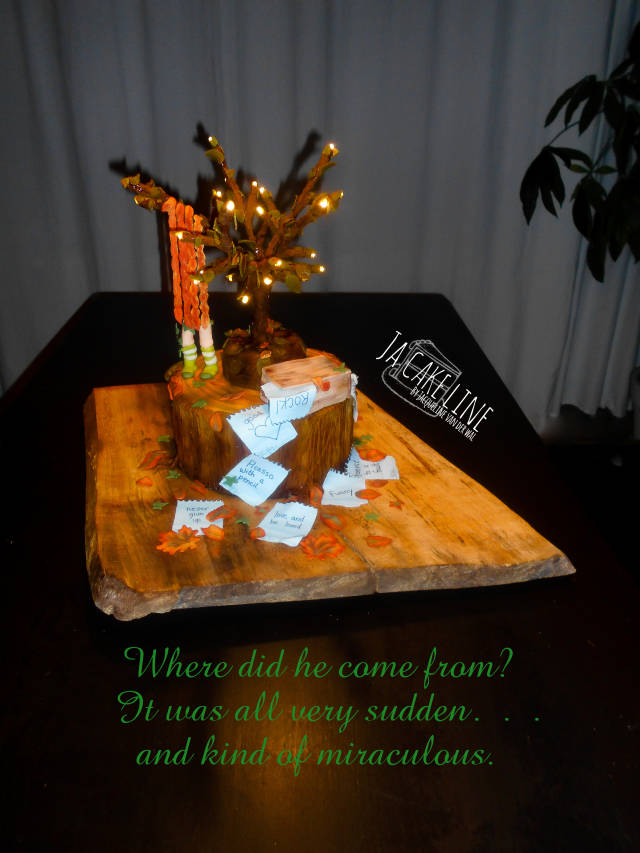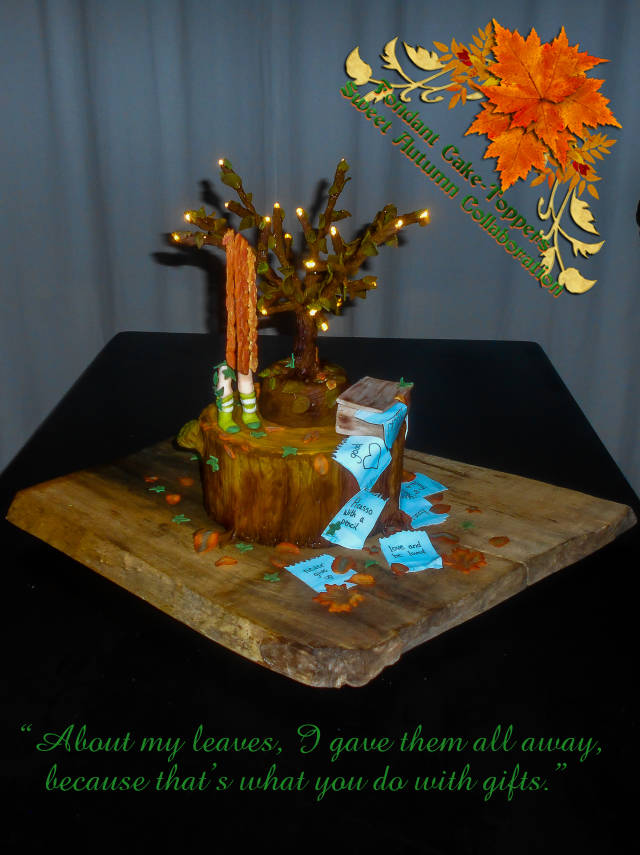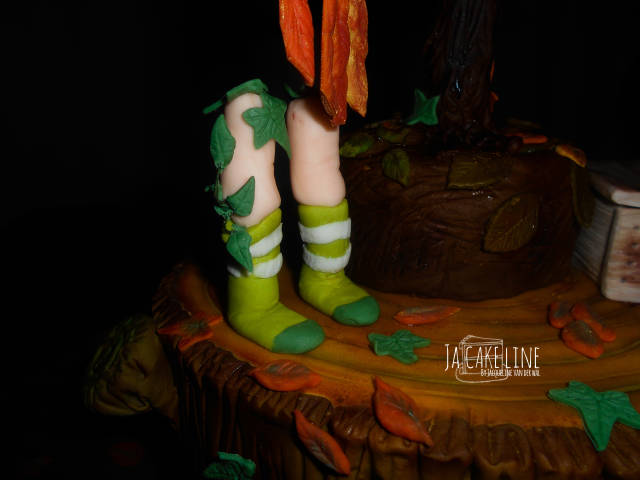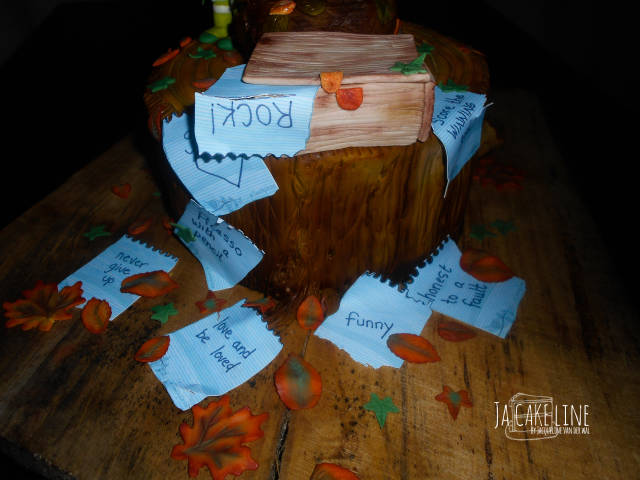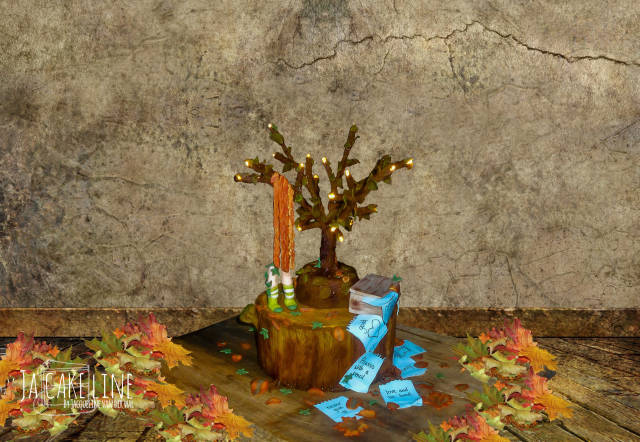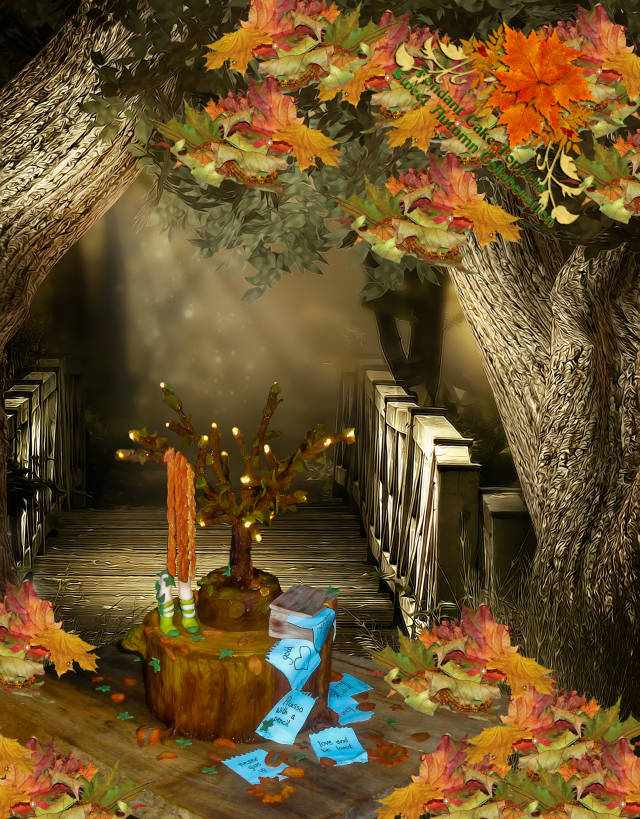 "The Odd Life of Timothy Green".
The falling leaves the colors of autumn. I just love the whole concept.
This story is about a couple who unfortunately can not have children. They write their hopes and dreams on paper and put them in a box, which she buried in the backyard. Middle of the night they suddenly find a mud-smeared little boy into their home, who calls them Mom and Dad. He is the answer to all their dreams. However, they have no idea of the magic he possesses and how their view of love and of everyone around them will change forever.
I hope you will enjoy my cake and who knows, maybe you will watch the movie….
https://www.facebook.com/groups/SweetAutumnCollaboration2016/
https://www.facebook.com/Jacakeline-460849510716593/?fref=ts