Here is my handpainted interpretation of #Viktor&Rolf fashion design, from their old masters fashion collection. I was drawn into the eclectic combination of the frames, old masters painting with splashes and blotches over the fabric, then hints of denim in there as well. The result is this Royal iced, double barrel, two tier fruit cake that had been "waiting" for me to do something with since Xmas 2015 as I had no time to decorate it!! Just as well it was a Boozy fruit cake as they keep for a very long time!! The cut cake is shown in last photo.
bottom tier is my Hand painted in cocoa butter, interpretation of "The Fairy Queen" also entitled "Take the fairy face of woman" done by the very talented Sophie Anderson (19th Century, French born English Artist)
Special thanks to Melanie Underwood and Gulnaz Mitchel (http://cakesdecor.com/search/members?q=gulnaz) for this fabulous opportunity, and the team at #Viktor&Rolf for agreeing to supporting the project.
All 20 the international cakes are featured in the latest issue Cake Decoration & Sugarcraft Magazine Guide, Wedding Cakes and Sugar Flowers, August issue 28.
Please, see all the gorgeous creations on: https://www.facebook.com/ViktorandRolfinspiredcakes/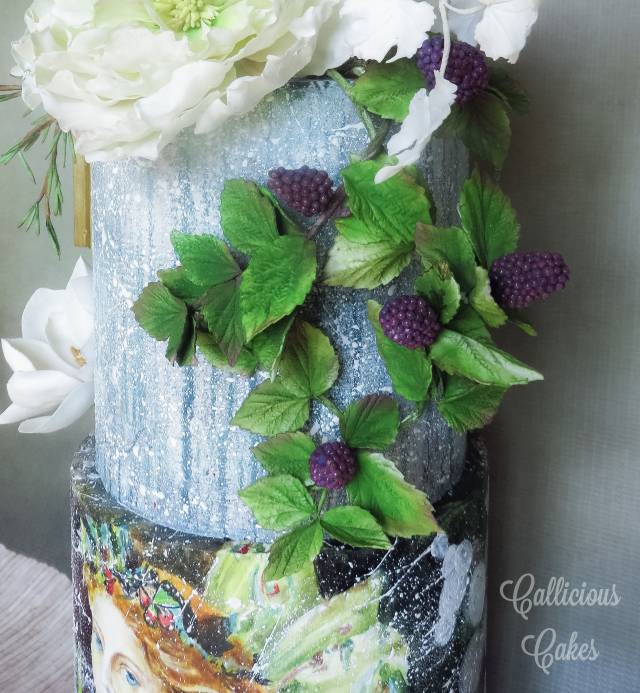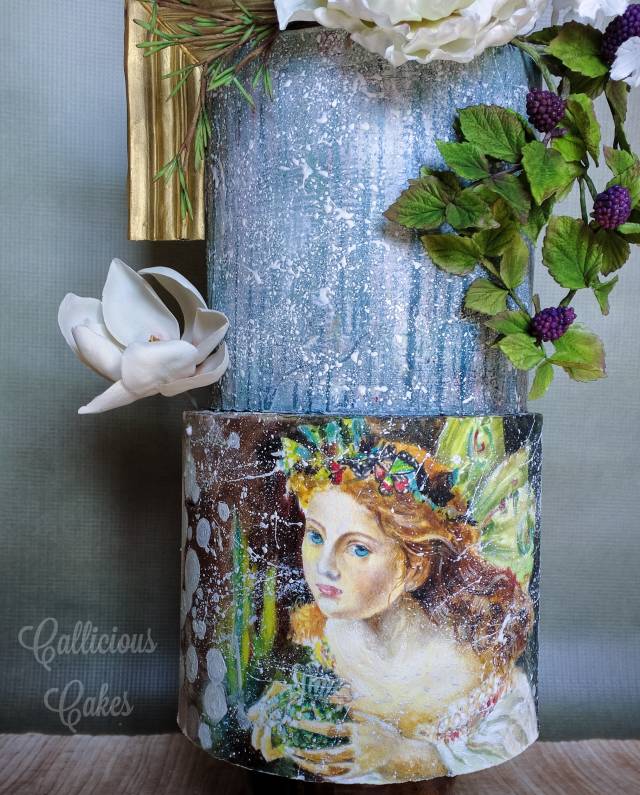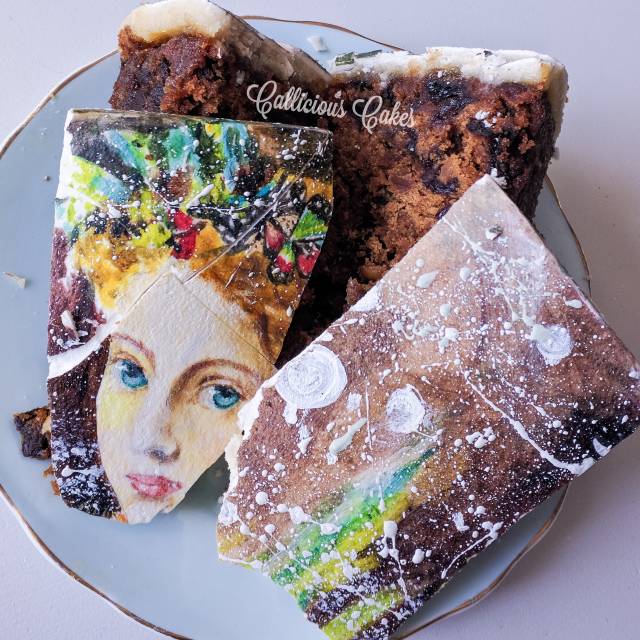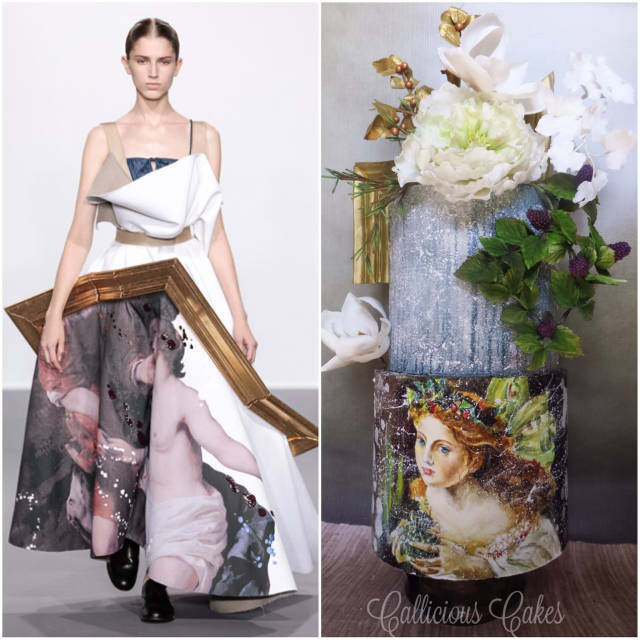 You must never limit your challenges, instead you must challenge your limits