Cake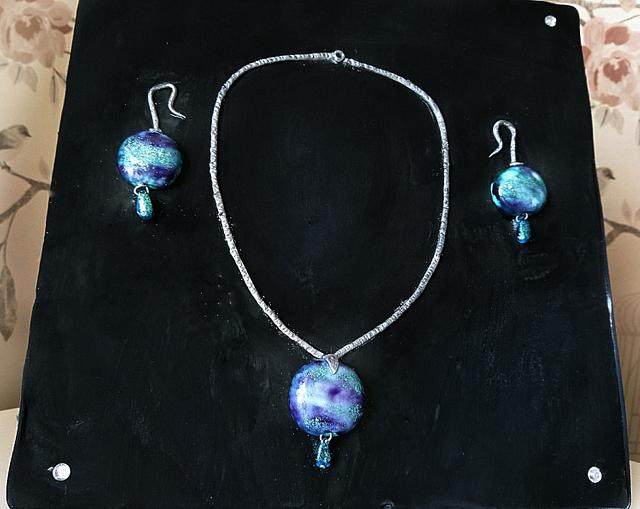 Locally dressed cpc 2nd birthday collab
Hi, I'm Louise.
I'm 35 years old a mum of three boys.
I've now been baking and decorating cakes for 3 yrs.
I first started because of my children and I've not stopped since.
My piece I've made is based on jewellery that I actually help make with an amazing glass and bead designer I personally know. Her work is so unique and stunning and I loved helping turn it into jewellery. So when deciding to do a piece for locally dressed who else's work could I pick other than the amazing Caroline weidman from studio 21 at barleylands.
hand painted brushes fondant rainbow glitter dust jewellery cpc birthday collaboration #cpc cpc collaboration handpainted glitter
13