Cake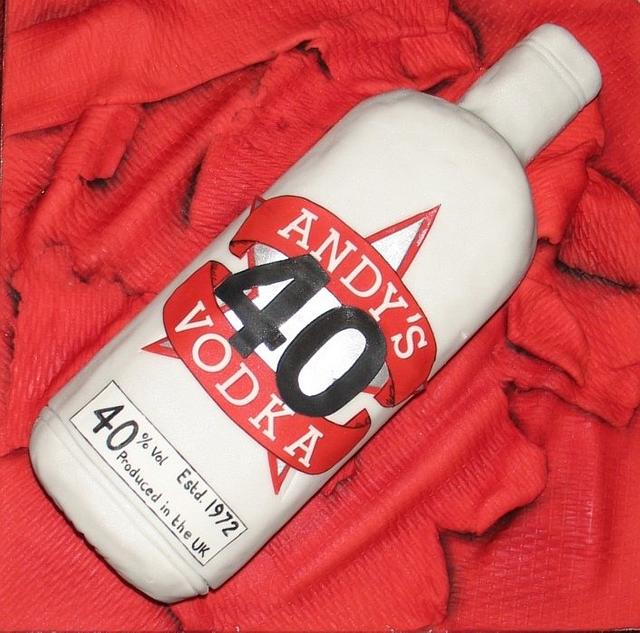 Vodka Bottle Cake
Chocolate cake made for my brother's 40th birthday.
Baked in a long thin pan so all I had to do was just round off the edges a little and shape the bottle neck.
Split and filled with chocolate buttercream and then coated in more buttercream before being covered in fondant.
Gave the fondant a sheen with white lustre dust and then cut star and banner shapes for the bottle labels. Used an edible marker to do the shading on the banner and write the bottom label, the top label was done using tappits.
I was going to just cover the board in red fondant that had been embossed with a rolling pin but everytime I tried to pick the fondant up, it kept tearing. In the end, I used it as part of the design sticking torn pieces at random as if the cake was on a bed of torn paper/fabric. A bit of dark red and black dusts along the creases made it look really effective.
0