Cake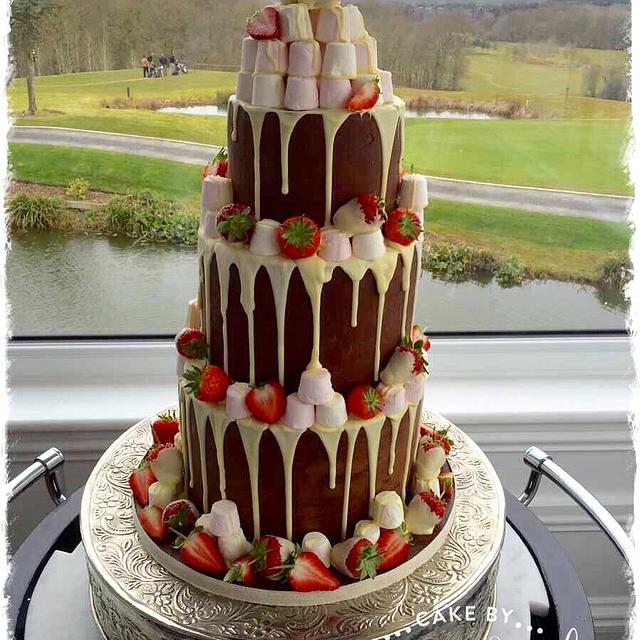 Chocolate Drippy Wedding Cake
This design is proving very popular this season with drippy cakes all the rage.
Each tier has a generous ganache coating then the finest Belgian White chocolate is dripping over the sides and to finish a tower of marshmallows & fresh strawberries.
The flavours for each tier are salted caramel,chocolate and zesty lemon.
ganache cake chocolate strawberries marshmallow ganache tools dowels for support cake board silicone chocolate melting pot thermometer chocolate cake drip cake drippy cake wedding cake
3