Cake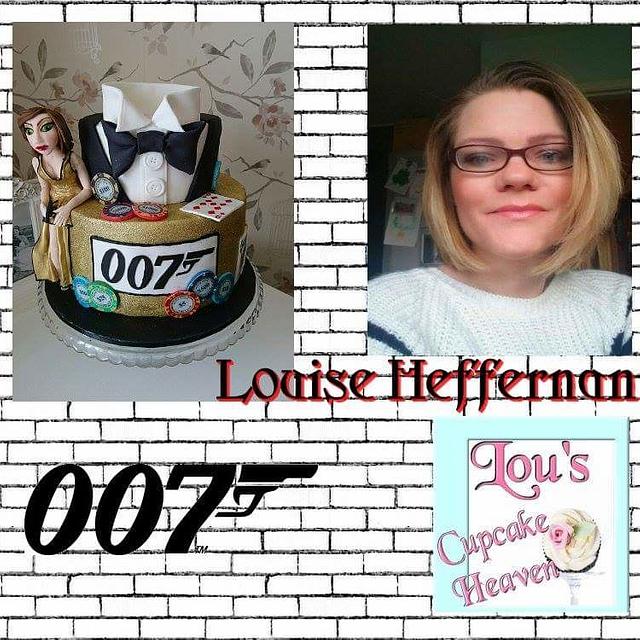 Cpc collaboration James bond 007
Hi,
My names Louise, I. 35yrs old and started decorating cakes in 2013 just for my three children all boys aged 14yrs 12yrs and 9yrs.
It soon became a favourite past time for me, and soon I was making cakes for family and friends too.
My favourite part of cake making is making models and decorations.
I'm completely self taught, I've never attended a class of any kind, just spent a long time playing around and finding ways for me to do things.
This at times can be a challenge for me and often have to adapt the way I do things because I have severe rheumatoid arthritis, and cystic fibrosis. However I never let it hold me back and found cakes a fantastic therapy for my illness.
My piece today is inspired by two of the bond films as I couldn't decide!! So I've based this on goldfinger and casino Royal.
I had lots of fun making this, but honestly the glitter got everywhere (my husband twinkles nicely).
chocolate cake chocolate buttercream icing rolkem glitter sugarflair colours gumpaste vanilla cake modelling tools edible image cutter sculpting tools brushes glaze edible glue ribbon wooden dowell exacto knife cpc collab james bond 007 cake glitter edible image gold poker poker chips cpc collaboration tuxedo bow tie lady figurine cards
12