This was last Week Wedding Cake for Katie + Andy and thus I finished my Navy Blue Season this year! :) I nearly had one more but colour was changed in the end. Katie wanted some Peony-roses in bright Pink [ they aren't as bright as they came out in picture] , Navy Blue rosette ruffles and stained glass effect which is painted and as it was a Wedding cake is fading towards the top tier with a small white flower cascade.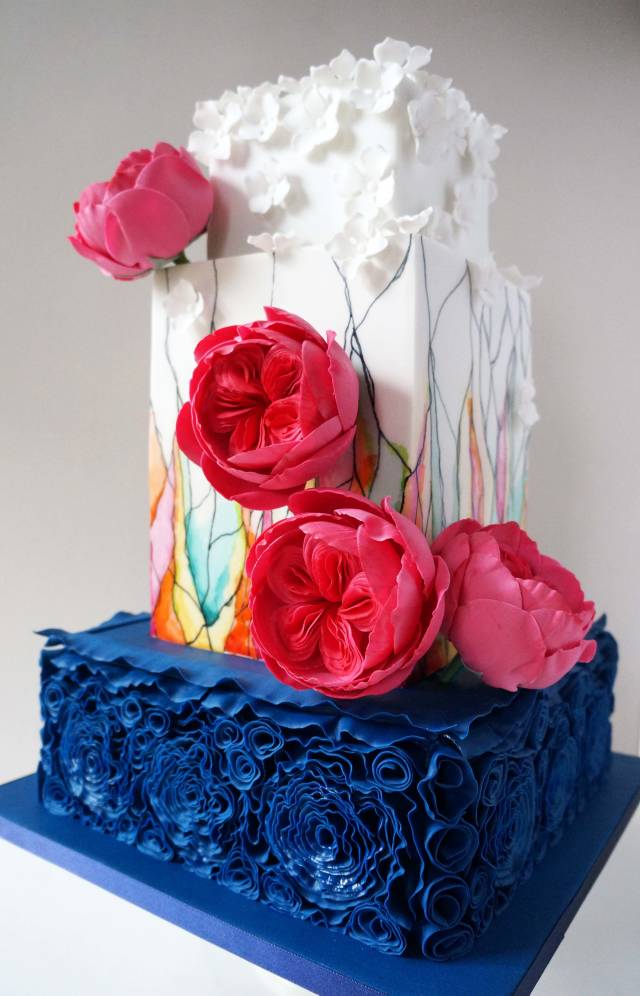 Inside we had Carrot Cake, Lemon Cake and Chocolate and salted caramel at different levels.
Hope you all like it!