Cake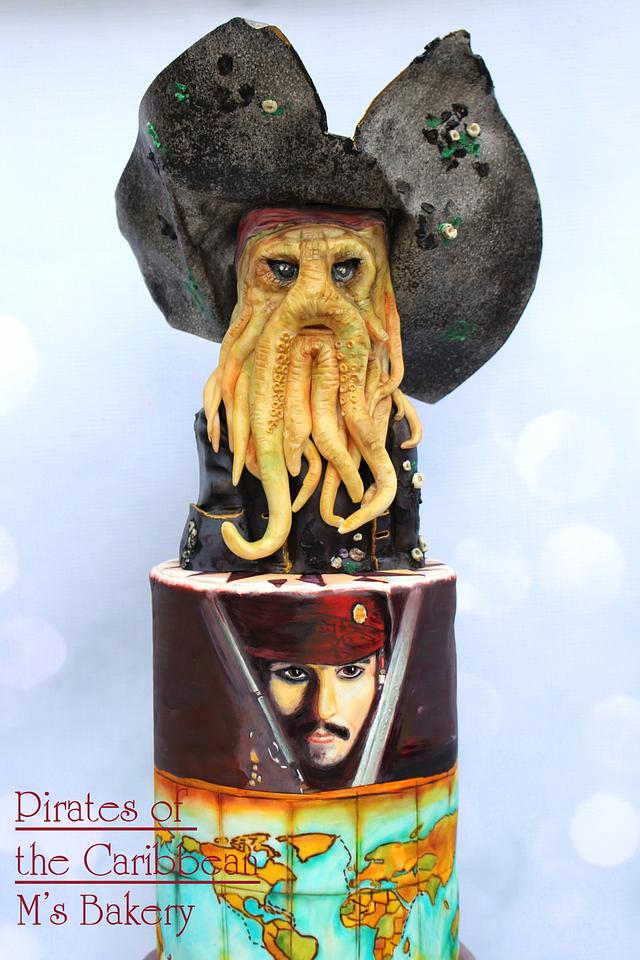 Pirates of the Caribbean
A Pirates of the Caribbean-theme for my birthday boy! My oldest turned 10.
Honestly this isn't all cake. I used this theme to practice my drawing. Captain Jack Sparrow is handpainted. Davy Jones on the other hand ís real cake.
It's a chocolate cake with a hazelnut-cream and crispy hazelnuts, with chocolate ganache.
modeling chocolate fondant cake chocolate hazelnut cream hazelnut hand painted hand sculpted pirates pirates of the caribbean davy jones black pearl birthday birthday cake
19