May 3rd is Teacher Appreciation Day.
This little cutie was created to celebrate Apple's teacher Miss Diane. We have such a huge respect for her, she deals with 10 stubborn, high energy 3 year-old's and somehow in 3,5 hours manages to teach them so much: do crafts, have a snack, take them outside, have lunch, have story time, play time, circle time, cleanup time and probably 1 million other things we as parents have a hard time to do in a week with only one child.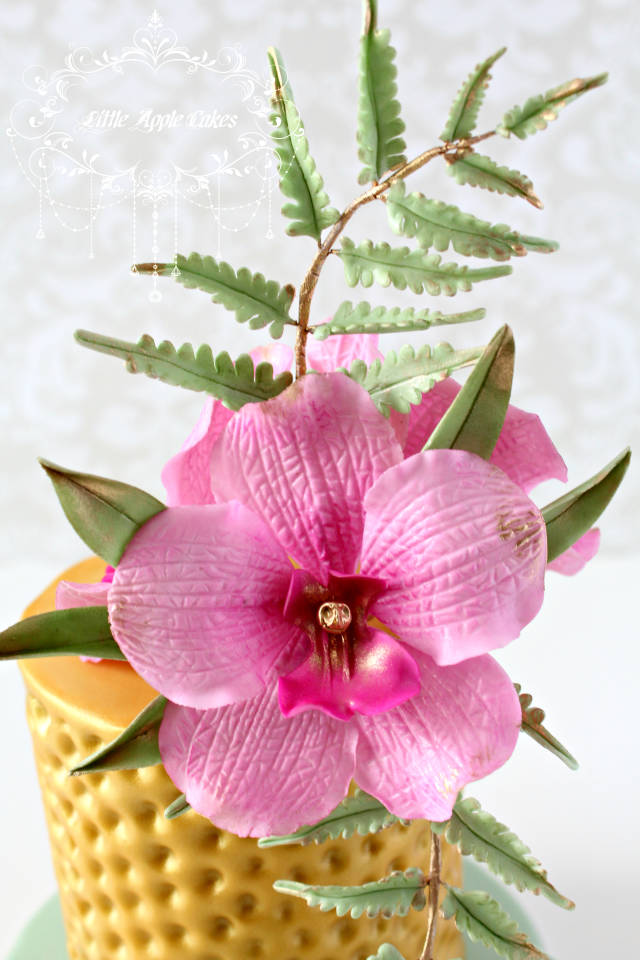 Love your teachers, they are the reason you are able to read this! ;)
The cake was airbrushed with gold and is 4". It's decorated with 3 Vanda Orchids, fern and some leaves.
Thank you so much for all your support and comments.
Hugs, Selma ~ Little Apple Cakes
Selma S. ~ Little Apple Cakes