Thanks so much to Lizzo of Artisan Cake Company for inviting me to this group of super talented artists, where we created sugar pieces based on Mother Goose nursery rhymes and fairy tales, to be published in a book all for charity. All proceeds go to Project Night Night which helps out needy children by providing them with a blanket, a soft toy and a book. It truly was SUCH an honour!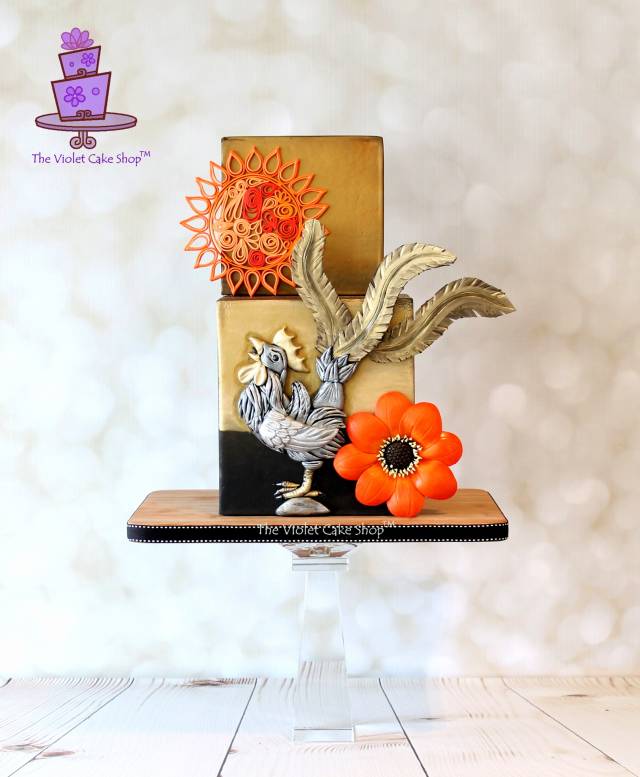 I chose the rhyme Cock-A-Doodle-Doo. There are two versions and mine was the lesser known one that goes:
Oh my pretty rooster, my handsome rooster,
I pray, you do not crow before day,
And your comb shall be made of the very beaten gold,
And your wings of silver, so gray
Print copies include the kindle digital version for free…here is the direct link to buy the print copy – https://www.createspace.com/6236524
I enjoyed this one a lot but it sure did change drastically from what I first had in mind! Originally, I wanted to do a full 3D sculpted rooster but in the end 'chickened' out and went with this semi-3D version.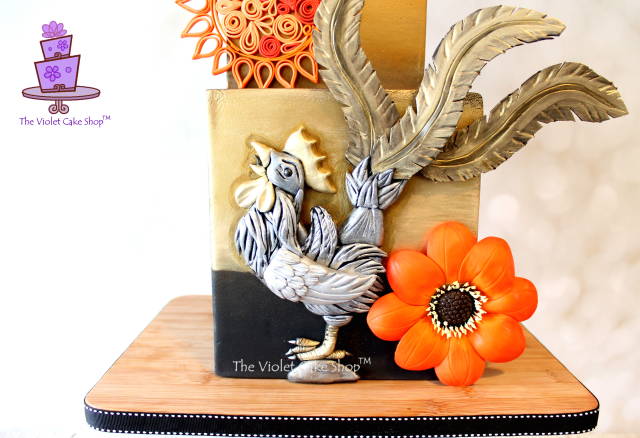 I will try to be braver next time lol.
TFL – Violet =D