Cake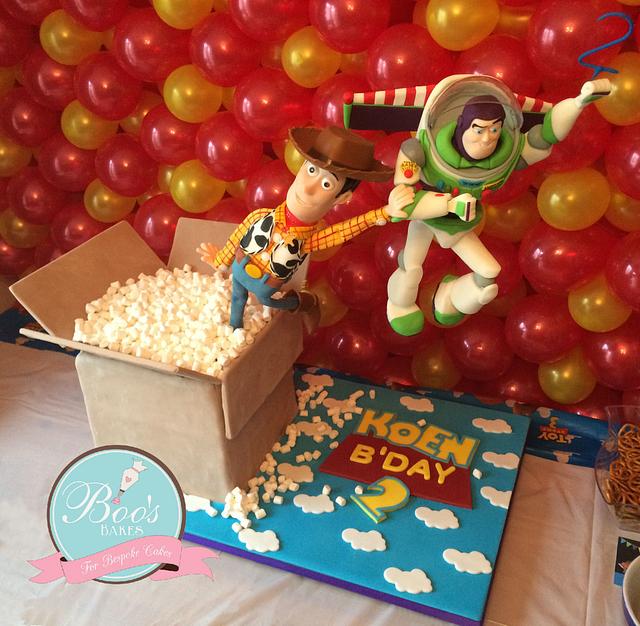 Toy Story Buzz & Woody Cake
This is my son's 2nd birthday cake.
The next time I have a 'really good' idea, I need someone to tell me NO!
I got the idea for the cake from the Toy story DVD cover. I liked the idea of a floating Buzz and Woody but knew I needed a space for the cake and so introduced a cardboard box.
I drew up the frame and Mr. Boo kindly made it for me (there was welding involved!!!! )
I modelled the figures using a mix of modelling chocolate and fondant. I am rubbish at faces, so I made moulds of my boys Buzz and Woody's faces. The 'cardboard box' is a 9" cube made out of vanilla sponge and vanilla buttercream. The middle was filled with Smarties . I was intending to make the sponge in a Woody red and yellow check but ran out of time .
I really struggled with this cake. It took me way out of my comfort zone, and it felt like I was on a VERY steep learning curve. BIG shout out to my partner in cake crime Jenna for cheering me along and as always a BIG thank you to Mr. Boo for his help and late night runs to the store!
toy story buzz lightyear woody gravity defying cake box cake birthday cake figure modelling marshmallows toy story cardboard box cake
12