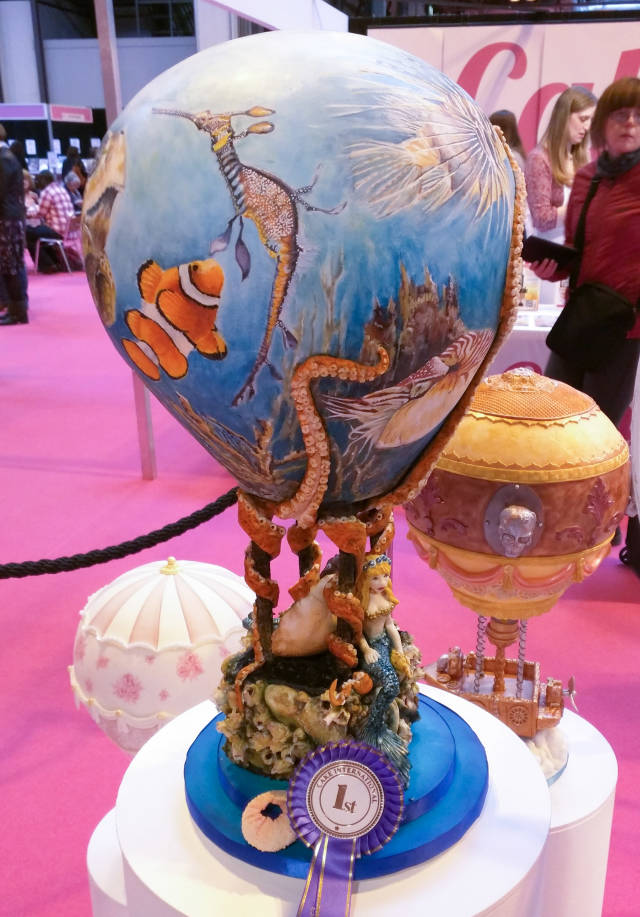 Very Excited to share with you all the #CakeMastersHotAirBalloonCollaboration. I was delighted to be asked by #CakeMasters to be a part of this #hotairballoon theme with 8 other amazing cake artists. There is a tutorial on how I made the barnacles in March issue of #CakeMastersMagazine https://www.cakemasters.co.uk/product/march/-2016-issue/
I was inspired to design my hot air balloon by the silent magical underworld of of sea life. I watch a lot of documentaries, hence my inspiration. You can see the other incredible balloons over at Cake Masters https://www.facebook.com/media/set/?set=a.988530234546397.1073741920.115300861869343&type=3
All the balloons will be on display at Cake International in March and London in April.
I would like to sincerely thank Renshaw Baking, Dummies Direct​ and Rainbow Dust Colours Ltd​ for the supplies to aid us in our creations.
Thank you to The Sitting Room Photography Studio​ for great photos
And a huge thanks to Cakes International for my Gold Award and being placed 1st … I'm totally gobsmacked
here are a few angles.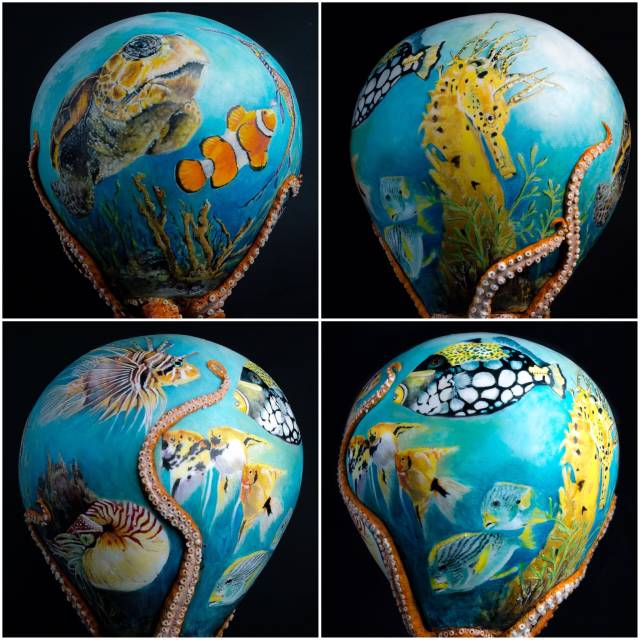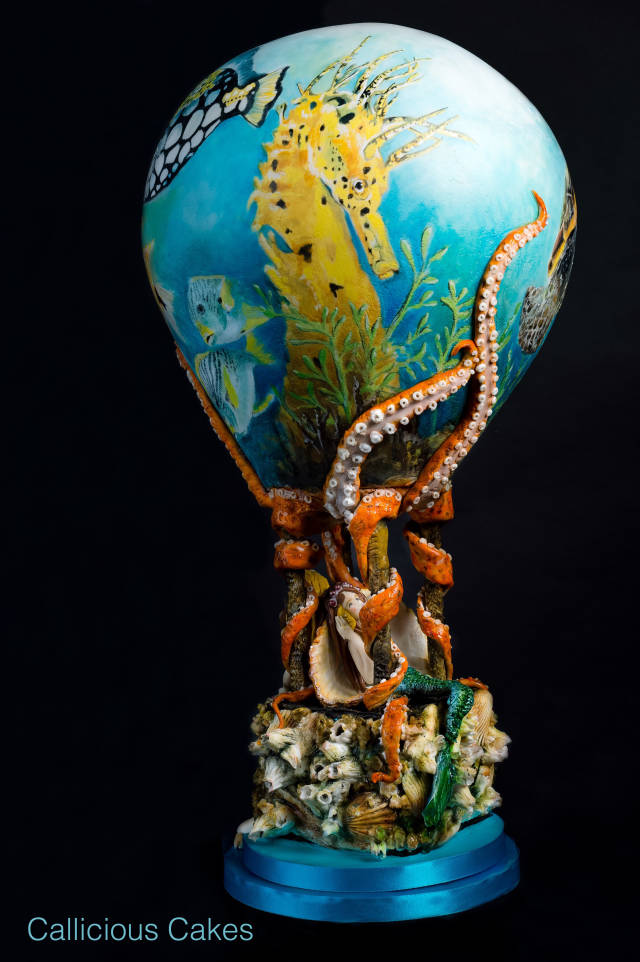 You must never limit your challenges, instead you must challenge your limits