Cake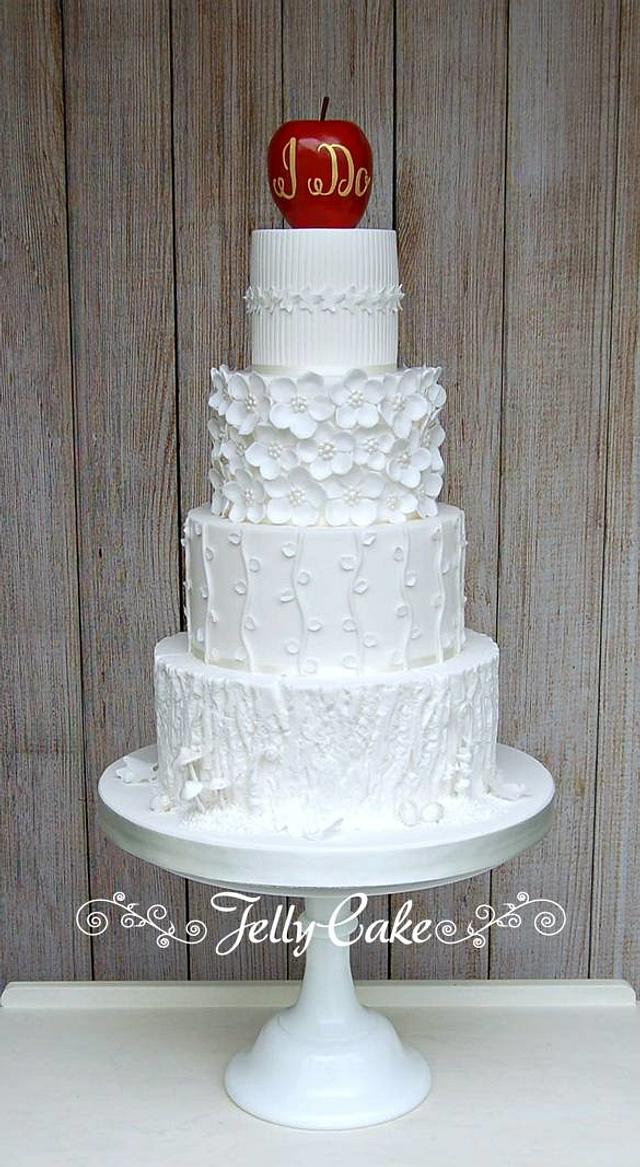 Snow White Wedding Cake
This is another of the cakes I designed for the 2016 Squires Kitchen Exhibition.
Based around a picture found browsing Pinterest of a bride holding a shiny red apple, I went with a fairy tale theme for the cake but keeping the cake and details all white.
The base tier has a bark effect with acorns, toadstools and "snow" around the base. The remaining tiers were decorated with leafy vines, blossoms and a circle of ivy leaves. All finished with a rice krispie apple covered in sugarpaste and glazed, with a hand cut "I Do" painted in gold on the top.
massa ticino snow white wedding cake white fairytale blossoms ivy apple
9