I made this 25th Birthday cake for my nephew Janak! As he is a fitness freak, eats healthy and is a vegetarian, I thought a veggie crate would be suitable!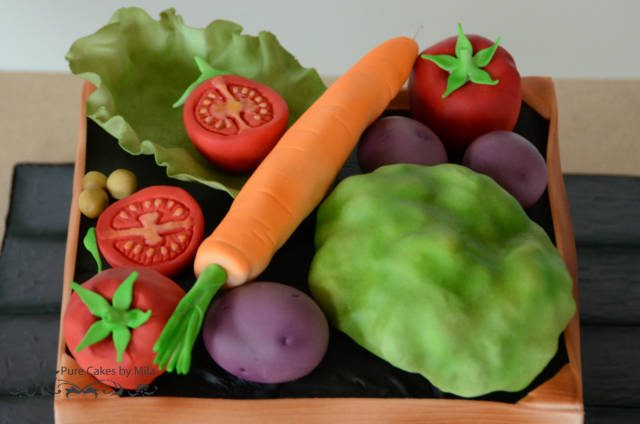 The cake is a vegan chocolate cake. The cake, cakeboard, with fondant tiles, and the vegetables are airbrushed!

I loved making and airbrushing the lettuch, tomatoes, roseval potatoes, carrot, berries and broccoli.