Cake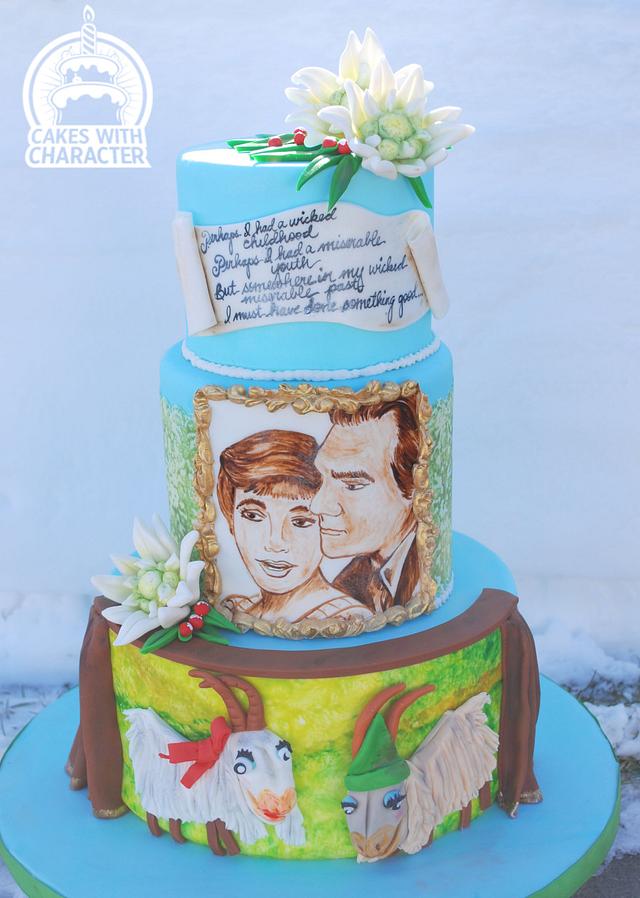 Sound of Music ( the love story of Maria and the Captain)
So honored to be a part of this collection of amazing artists !
Facebook: www.facebook.com/BeMyValentinecollab
website: http://www.bemyvalentinemovienights.com/
Be My Valentine! movie nights is an international collaboration of 45 talented cake and sugar artists.
We celebrate Valentine's day through our favorite movies, showing how being in love can bring joy, happiness, or the opposite sorrow, sadness, how love can betray, how love can make you do crazy things you never imagined whether is a good or a bad thing.
My romantic movie choice was the Sound of Music and the love story of Maria and Captain Von Trapp!
modeling chocolate fondant sound of music valentines romantic
33