My husband came up with the name of this cake and I loved it right away.
It was made for our niece Grace and with the nautical theme it reminded me of the French Riviera.
The cake board was supposed to look as the cake was resting on an old sailboat floor.
I completed it with freehand conch shell, starfish and freehand orchids and a bit of sand.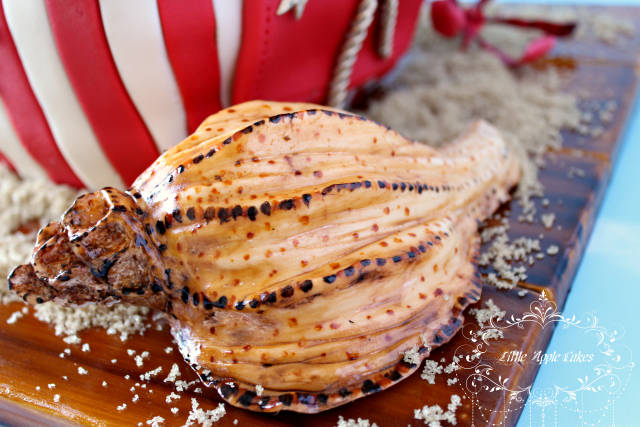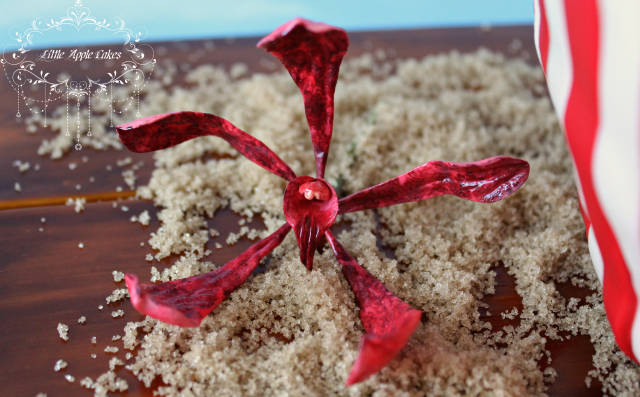 Thank you so much for your lovely comments and your support.
Selma ~ Little Apple Cakes
http://www.facebook.com/LittleAppleCakes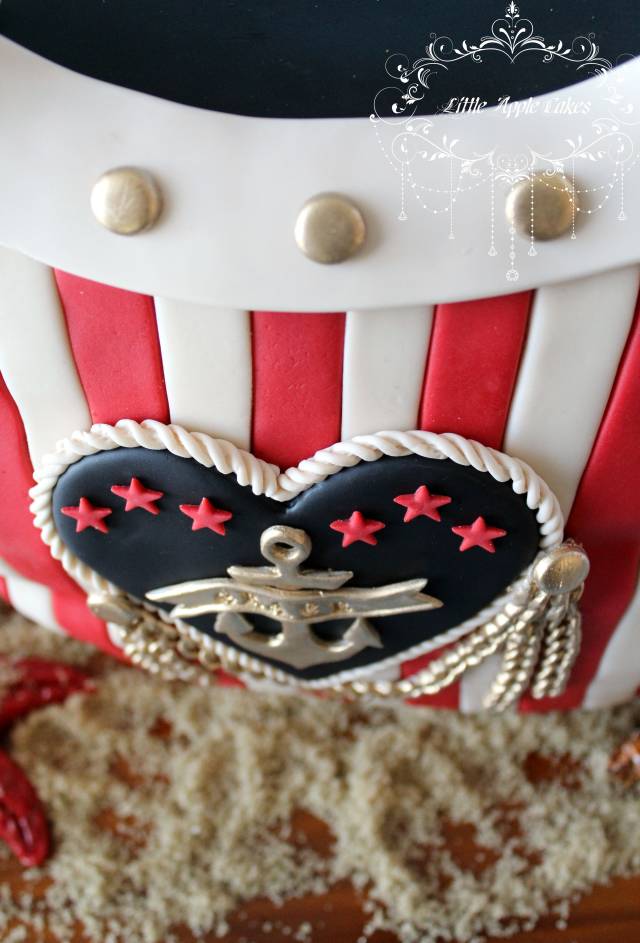 PS. If you are interested in making the starfish, I have a free tutorial on my FB page (under albums).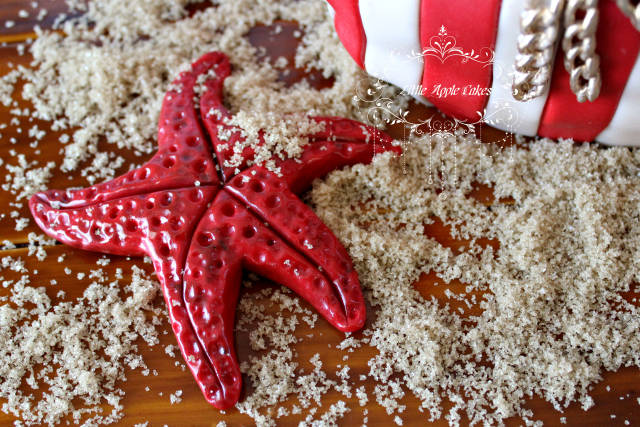 Selma S. ~ Little Apple Cakes