Cake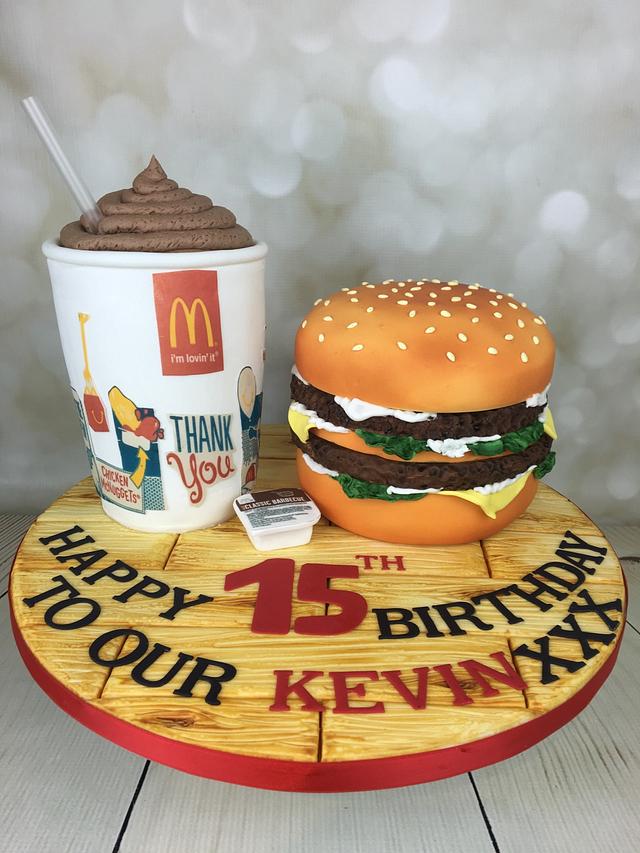 Mcdonald's burger and chocolate milkshake Cake!
My first Takeaway Cake ! such a fun challenge and bigger than it looks , the burger is a 7" round both the burger and the milkshake are devils chocolate cake with a chocolate fudge filling and chocolate buttercream. yum yum x
I used edible images for the cup images. and the milkshake top is chocolate buttercream.
The bun was air brushed before being sandwiched together with the burger , which I hand painted with gel colour.
Hope you like it x
Mel x
airbrush colors gumpaste sugarpaste buttercream chocolate cake edible image letter cutters airbrush edible image burger mcdonalds cake burger cake fast food cake birthday cake childrens cakes milkshake
8