Cake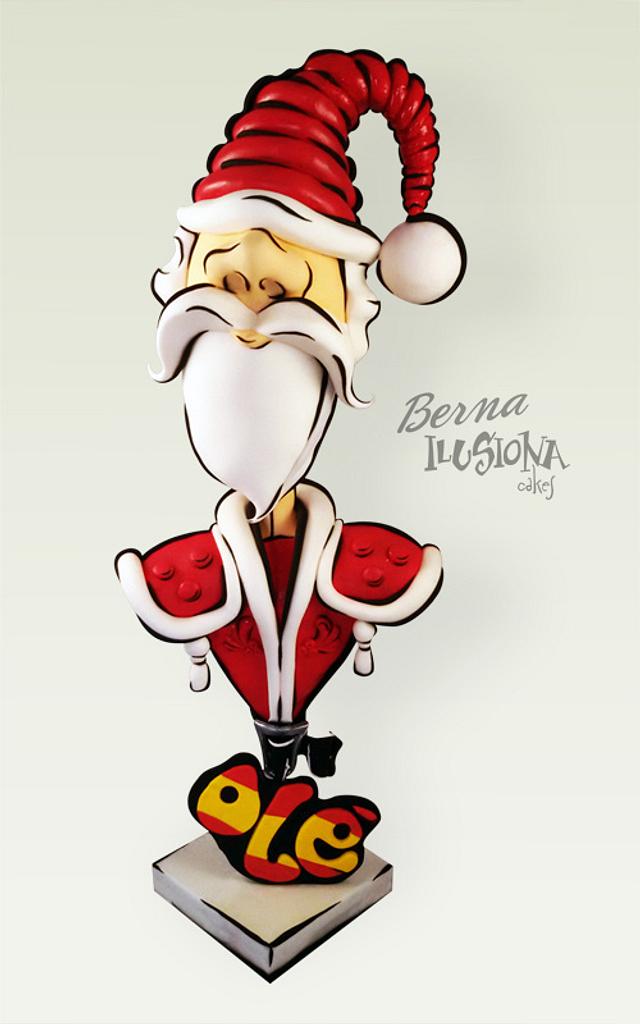 Santa's Passport Collaboration - Spain
Very happy to have taken part in this collaboration
Thanks you Heba M Elalfy, Manager Collab! =)
Spain at Christmas is stained red with the arrival of Santa Claus in our homes, although it is a tradition bought from America, every year is more integrated into the Spanish culture.
However, Los Tres Reyes Magos are really that bring most of the gifts the 6 of January of each year.
By my influence Latin, I've opted for performing my piece for this collaboration Santa Claus with a Spanish touch. The most representative at the cultural level are the bulls and its bullfighters sausages in their suits of lights. I have adapted the torero costume Santa Claus.
https://www.facebook.com/santaspassport2015/timeline
Video: https://www.youtube.com/watch?v=werTKjSRBbw
HAPPY CHRISTMAS!!!!
‪#‎santaspassport2015
sugarpaste edible colours rainbow dust paint it red structure ‪#‎santaspassport2015 #artist #christmas cake #cake #ilusionacakes #ilusiona cakes #berna #ilusionacakesbyberna #sugarart #artcakes #comiccake
82