Cake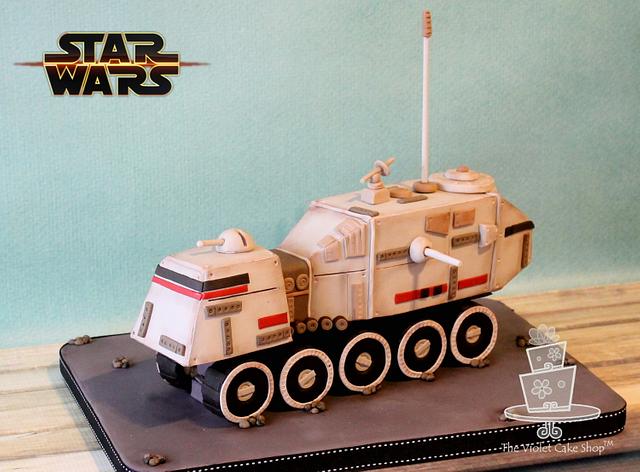 HAVw A6 JUGGERNAUT Turbo Tank for STAR WARS Collab
Hi Everyone!
Here is my contribution to the Star Wars: The Bakers Strike Back collab…an HAVw A6 Juggernaut Turbo Tank.
It is fully edible, made from cereal treats except a cakeboard underneath the body. The entire body rests on a long block made from cereal treats that are up on smaller blocks (behind the tires) also made from cereal treats, so it appears to be above the board. The main pics however do not show this detail very well. Here is a closeup pic from my phone that shows the details better and that it is raised off the board…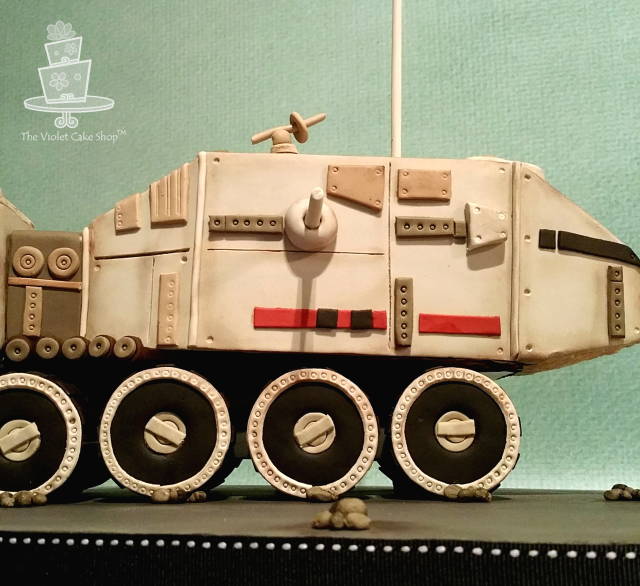 It was actually a lot of fun to make! Thanks so much to Laylah of For the Love of Cake and Linasari of Sweetlin for organizing such a fun collab!
Please see our collab Facebook page for more work by other talented artists – www.facebook.com/thebakersstrikeback
TFL – Violet =D
cereal treats satin ice fondant fondant buttercream piping tips starwars cake star wars cake thebakersstrikeback starwarscakecollab turbo tank juggernaut
73