Cake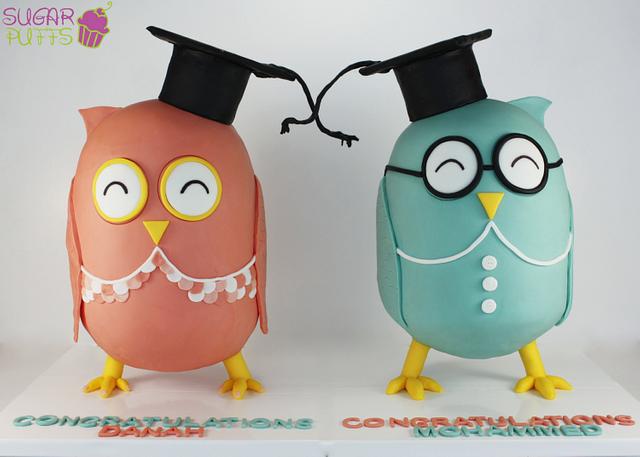 Graduate Owl Cakes
My husband Rami and I were invited to our friends graduation party, and they ordered a cake from me and gave me complete freedom with everything, flavor design everything! They just wanted it to serve 30 people.
I got the inspiration for this cake from their invitation, it had those two cute owls with beautiful pastel colors 😍 i just had to make them! So I decided I was going to make two sculpted (3d) gravity defying owl cakes..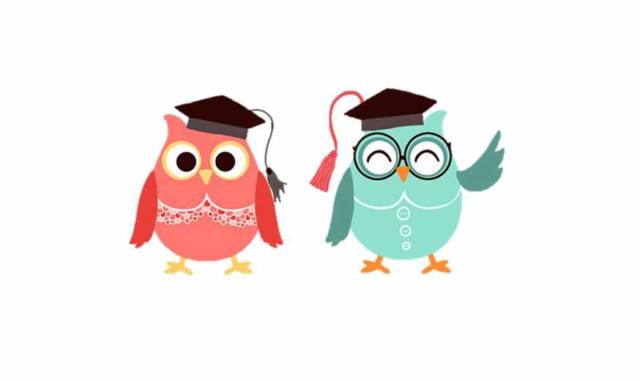 Where i live its not easy to find material to build your own structure, so i found an alternative to use mdf wood and have the structure made at my local carpenter's shop. I take the measurements and send it to him and a few days later i have my structure :)
I seal my structures with contact paper and sanitize it for food safety.
I used 4 cake flavors:
red velvet cake with cream cheese filling
Chocolate and vanilla sponge with chocolate fudge filling and peanut butter chips
Chocolate and vanilla sponge with chocolate cream filling with dark chocolate bits and ferrero roche filling
Red velvet and vanilla sponge with dark chocolate filling
I also used home made rice krispie treats on both cakes. Baked a day ahead and froze the cakes for moisture. Worked on them for about 13 hours :)
It was a joy watching people wowed by the cakes! Once they were out everyone was taking pictures.. so many did not believe it was cake! I had so many people ask me "but how is it standing?!" It is really rewarding to see your work being appreciated. When it was served i saw people coming back for a second and a third piece and got some amazing compliments on the flavor!
The restaurant chef served the cake live infront of the guests which they also enjoyed 😍

Im usually not with the customers when they celebrate, so this was a fun experience for me 😍
Enjoy the pictures :)
Eman x
SugarPuffsCakes
Http:Www.facebook.com/SugarPuffsCakes
Http: i.instagram.com/SugarPuffsCakes
fondant cake 3d structure ganache chocolate ganache red velvet cake cream cheese filling chocolate cake vanilla cake rice krispie treats chocolate buttercream ferrero rocher's fondant fondant smoother structure structured cake fondant rolling pin x-acto knife circle cutter square cutter flower wire owl cake cake structured cake sculpted cake cake sculpture cake structure graduate cake graduation cake owls cake owls cakes pastel cakes
11