Cake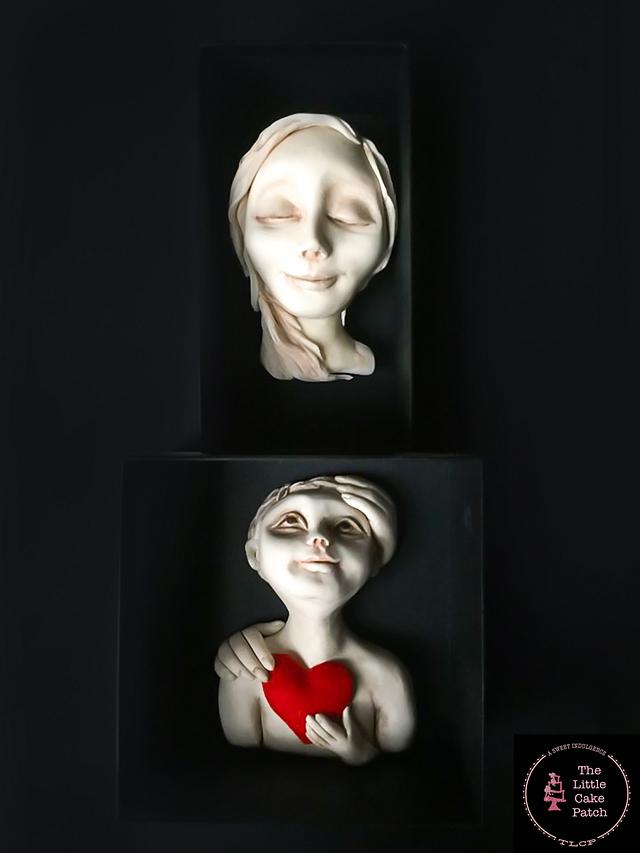 UNSA Team Red Collaboration
This is my contribution for the UNSA Team Red 2015 "Getting to Zero" worldwide sugar artist collaboration for the World Aids Day Celebration and to support the Global Fund.
❤ I am truly honored to be a part of this global mission for World Aids Day and to be able to contribute a small piece that speaks from the heart . With my heartfelt gratitude, I thank you for this opportunity to be included with these fantastic group of artist and congratulations to everyone who are a part of this great collaboration!
"Because with my offspring I will fight with the fangs of the wolf and the claws of the dragon and no one and nothing will stop me from protecting them."
"I have made you, and I will carry you, I will sustain you and I will rescue you".
A powerful literary quote and a verse from the Book of Isaiah that guided me as I worked through the expressions to convey emotions of a Mother's love, strength and devotion . From the time a mother conceives , she instinctively nurtures her child and will protect from all forces that will cause harm her child , in health, heartaches, physical pain and the hardships in life, she will secure her children's future and even unselfishly give up her life if needed…
sugar pieces are 2d hand sculpted, made from 70% gumpaste +30modeling chocolate
*inspiration was from the Untitled, Box Sculpture of Mother and Child by Artist Susan Clinard done 2011
Website: http://clinard.org
With permission to use from the artist
gumpaste modeling chocolate ball tool dresden tool sugar shapers mini soft
84