Cake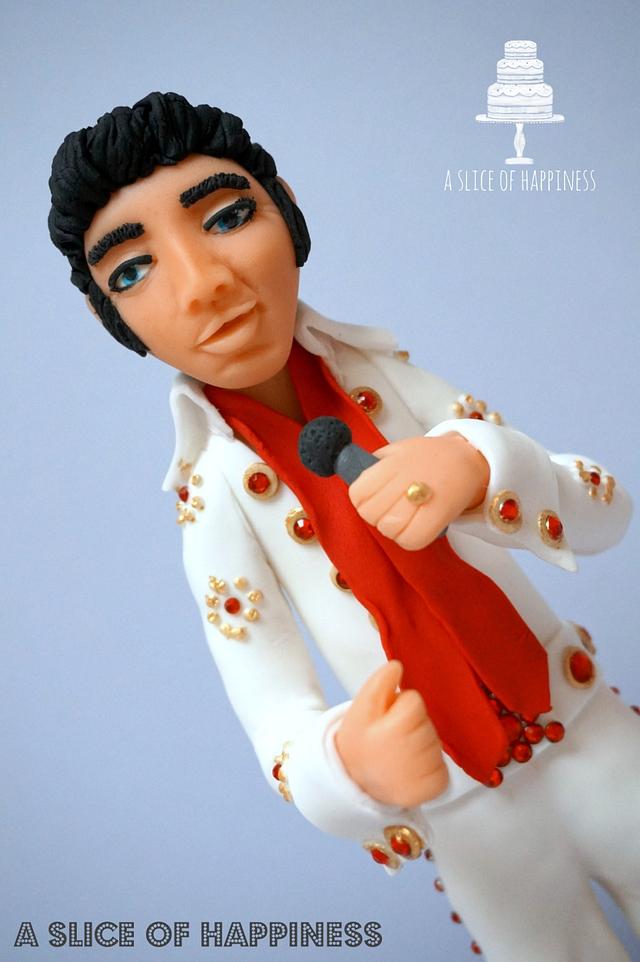 ELVIS is in the Building!
I made this figure while attending a class with the fabulous Rhu Strand.
We were making a male figure with internal structure and we got to choose who…..I chose Elvis!
He has a wire frame and then covered in a mix of modelling chocolate and fondant. We made it over a period of 2 sessions, making the structure first and then the head and smaller details in the second session.
Because he had a recognizable face I really struggled to get the detail to my liking…I wasn't happy the head I made suited him. I took some spare paste home and thought I would try and improve at home but then I kinda fell out of love with him and he got put in a box and left to collect dust for a few months.
A few weeks ago, I decided to give him another go. Rhu was going to Cake International in Birmingham and was having a show table, displaying her students work. If I could finish Elvis and I thought he was good enough then maybe he could go to Birmingham too!
After a few more attempts this was the result.
I LOVE him!
I know he is not perfect,but I still love him. I am proud of him…..I smile and think I made that….
I hope he makes you smile too :)
Angela
x
armature wire modeling chocolate modelling tools modelling tools elvis elvis presley armature figure figure
12