Cake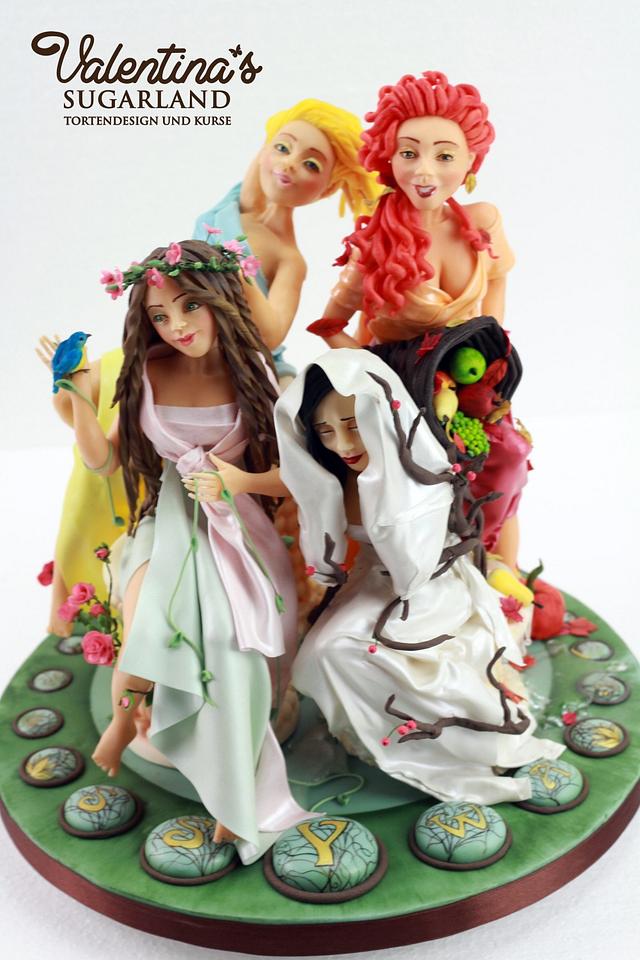 Gold for my Four Seasons at CI Birmingham
Hi everyone,
how are you?
I am very happy that my entry in the small decorative exhibit at Cake International in Birmingham got Gold. I hope you like my ladies.
They are made of modelling chocolate, for the dresses I use SugarVeil, for the flowers and fruits flower paste. The stones on the cake boards are hand painted, the figurines are hand sclupted.
It took me about 4 weeks to finish, but I was not abbe to work on them all the time, because I had to traval and teach and visit other cake show.
I wanted to make more stuff but the week bevor CI I got ill and could not give 100 %.
More close ups and WIP: https://www.facebook.com/media/set/?set=a.519873928172549.1073741925.164544897038789&type=3
sugar veil modeling chocolate fondant flowerpaste modelling tools silicone modelling tools cake international cakes international birmingham 2015 decorativeexhibit figure modelling
61