This is my Cake I made for The Festival of Light Collaboration 2014! ''Dancing Divya''
As tomorrow is |Divali, I decided to post it today on CakesDecor and wishing all my friends a Happy Divali!!
You can see all the creations for this celebration at https://www.facebook.com/pages/Festival-of-Lights-Cake-Collaboration/292179640973315?ref=hl
and our video at http://www.youtube.com/watch?v=torlLWchPWs&list=UUv2c48vQZt88i89ruCwawuQ
My piece "Dancing Divya" was inspired by the beautiful dance "Silsila Ye Chaahat Ka" in the Indian movie Devdas. As a former Bharatnatyam dancer, I wanted to incorporate this Indian classical dance in my piece.
Divya (hand painted) is holding a diya in her hand while dancing and celebrating Divali.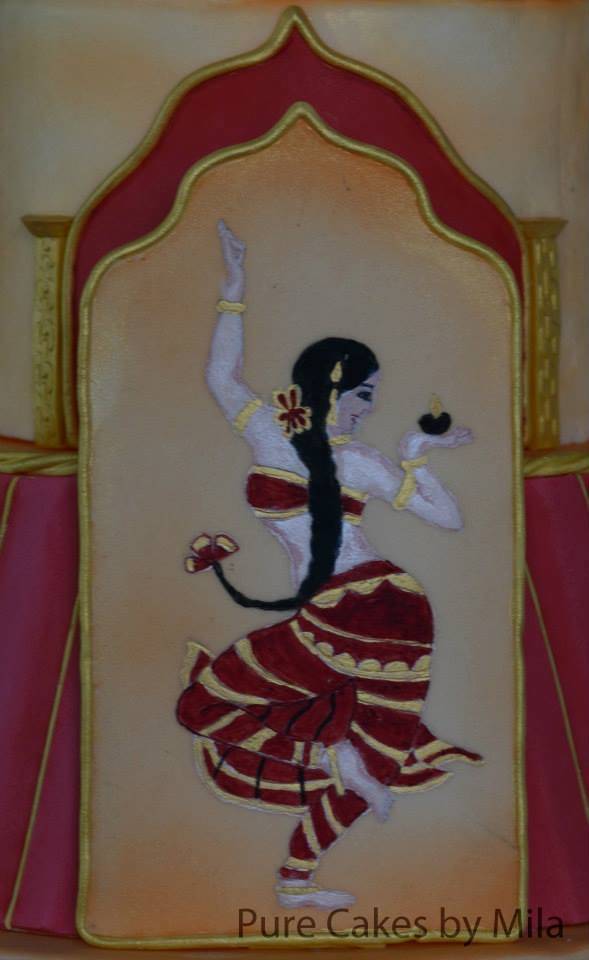 The bottom and middle tier represents the temple, the place where she worships Goddess Laksmi.
Three of the many symbols of Laksmi are incorporated.
On the Top tier, a Lotus. Laksmi is standing on a Lotus. This means: "Live in the world, but do not possessed by the world". So one should enjoy their wealth, but not become obsessed with it.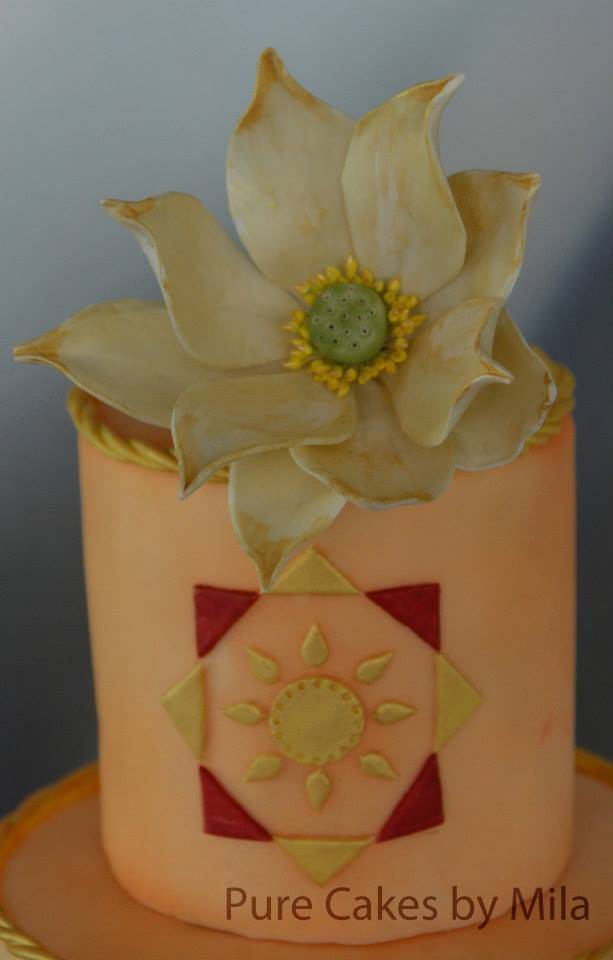 Ashthalakshmi symbol or the ''Star of Laksmi'. The eight corners means ''eight forms of wealth'. These are: monetary, ability to transport, endless prosperity, victory, patience, health and nourishment, knowledge, and family.
The Red Saree with golden embroidery on the bottom tier. It is the colour of the Rajas, which means creative activity, and the golden embroidery indicates plenty. This refer to prosperity in general. Laksmi is the Goddess of Prosperity.
Please join us to celebrate Diwali! We hope you enjoy……Happy Diwali!
Thank you
Mila <3