Cake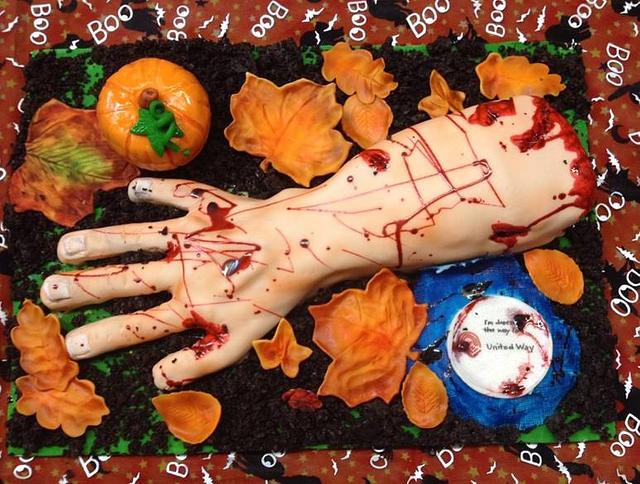 CHOP-CHOP HALLOWEEN CAKE
I made this cake for a Halloween function.
It's chocolate cake with raspberry jam filling and butter cream frosting covered in Ivory fondant.
The fingers are modeling chocolate. I airbrushed over the fondant and hand painted with gel colors and petal dust mixed with vodka. The "blood" is made with corn syrup mixed with red and brown gel color. The "dirt" is crushed up Oreo's and the leaves are fondant and airbrushed.
4