Cake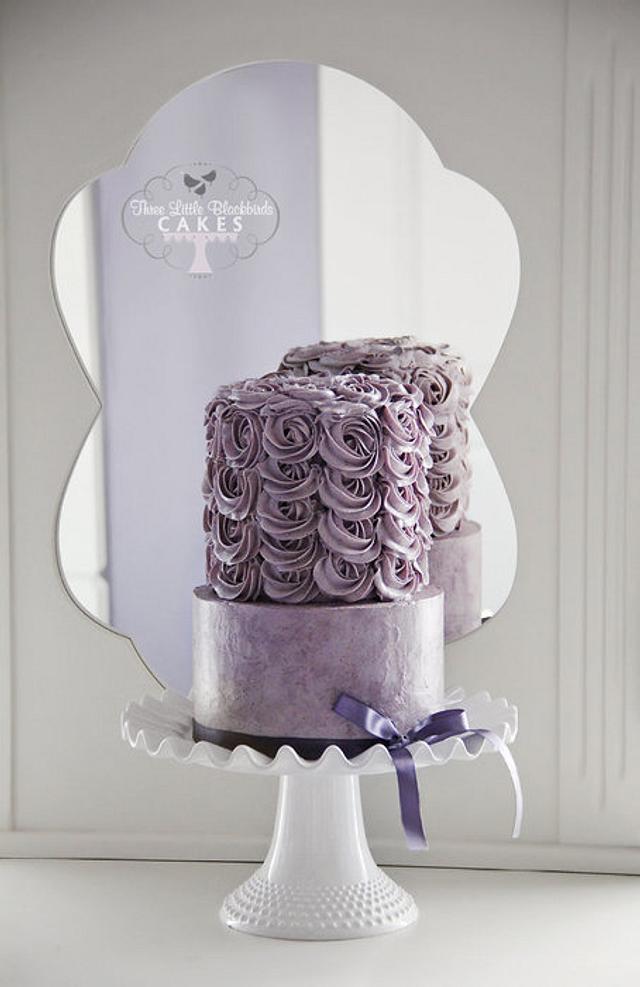 I Dream of Blackberry
This certainly isn't a new idea (buttercream rose swirls) but I still thought this cake turned out so dreamy. I just loved the natural lavender color of the buttercream from the organic blackberry puree.
Bottom tier was purple velvet swirl cake (Vanilla cake infused with blackberry to turn it lavender then swirled with blackberry puree) and filled with white chocolate truffle ganache and more blackberry buttercream.
Top tier was double chocolate cake also filled with white chocolate ganache and blackberry buttercream. TFL!
11