Cake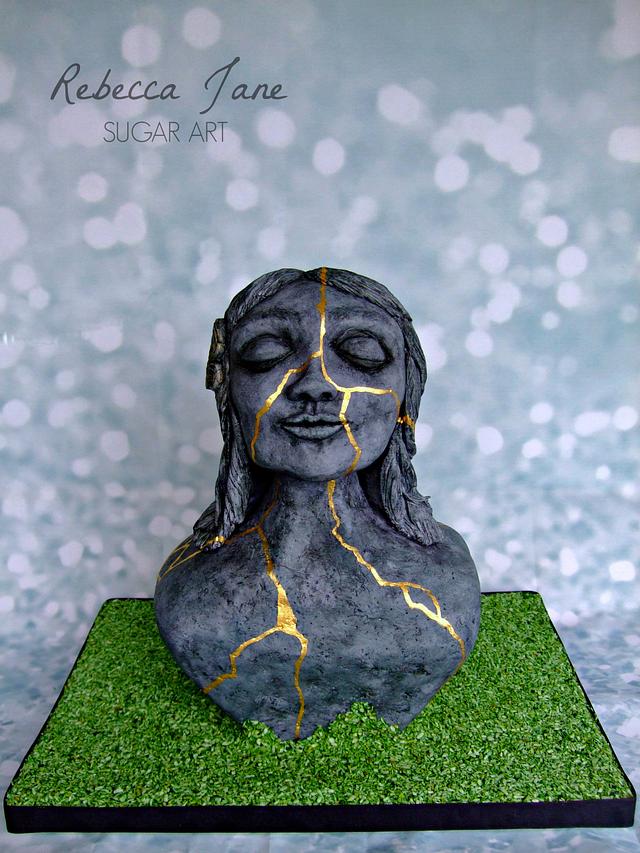 Kintsukuroi - to repair with gold
I made this for the event 'Render', a collaboration of creative artists in a wide range of mediums in my church community. Contributors created pieces in response to the theme "earthy spirituality" – how do we find God in the everyday-ness of our lives. It was such a great night bursting with creativity!
My piece was inspired by the Japanese art of repairing pottery with gold laquer. The items retain their history and are more beautiful for being broken. So it is with us. We are masterpieces.
The head is made of rice crispy treats and modelling chocolate. The body is vanilla cake and chocolate ganache. I covered her in a mixture of fondant and modelling chocolate, which I textured and painted to look like an aged stone statue.
Hope you love her as much as I do! This was such a fun challenge! It is my first cake I've made with an internal structure and this much sculpting.
ganache fondant modeling chocolate rolkem super gold gel colors bust cake statue female stone texture aged grey gold sculpted internal structure sculpture collaboration rebeccajanesugarart
26