Cake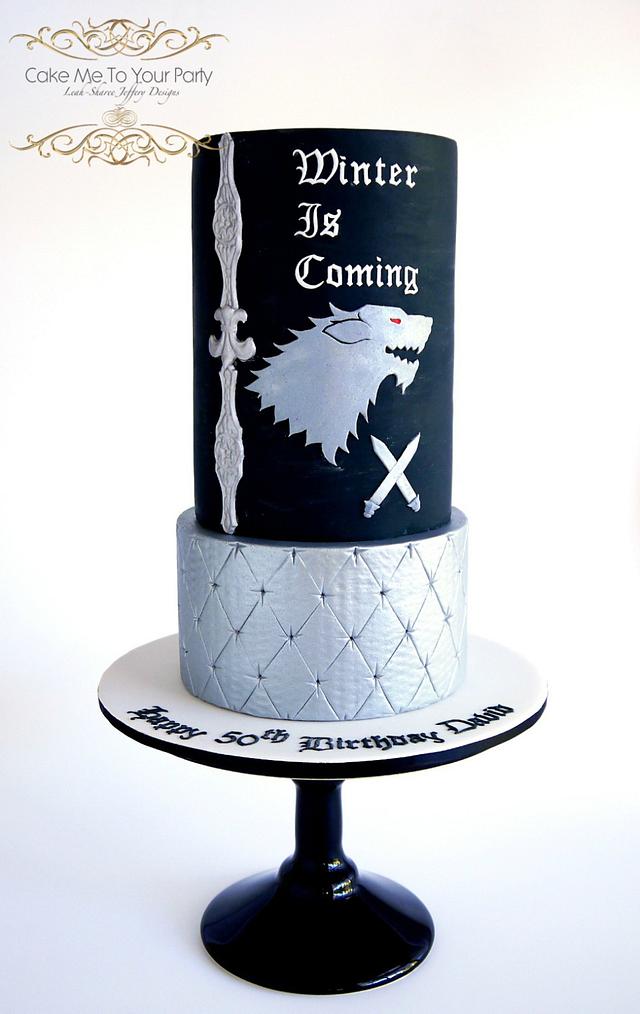 Games of Thrones Cake
www.facebook.com/cakemetoyourparty
When Kylie requested a "Game of Thrones Cake", for her husband's birthday, I had to do my research because I think I'm the only person in the world who hasn't seen it yet!
This cake was a very tall construction with 4 cakes inside:
Chocolate mud cake with cherry-ripe buttercream,
White chocolate mud cake with peppermint crisp and chocolate ganache buttercream,
Marble mud cake with layers of Malteaser crush buttercream, and a
White mud cake with coconut and passionfruit buttercream.
Kylie sent me a 'happy snap' of her hubby with his cake and a big grin. I heard it was a fabulous celebration!
game of thrones cake cake me to your party chalkboard cake silver and black cake winter is coming cake 50th birthday idea for men wolf on cake swords allergy friendly cakes melbourne
9