Cake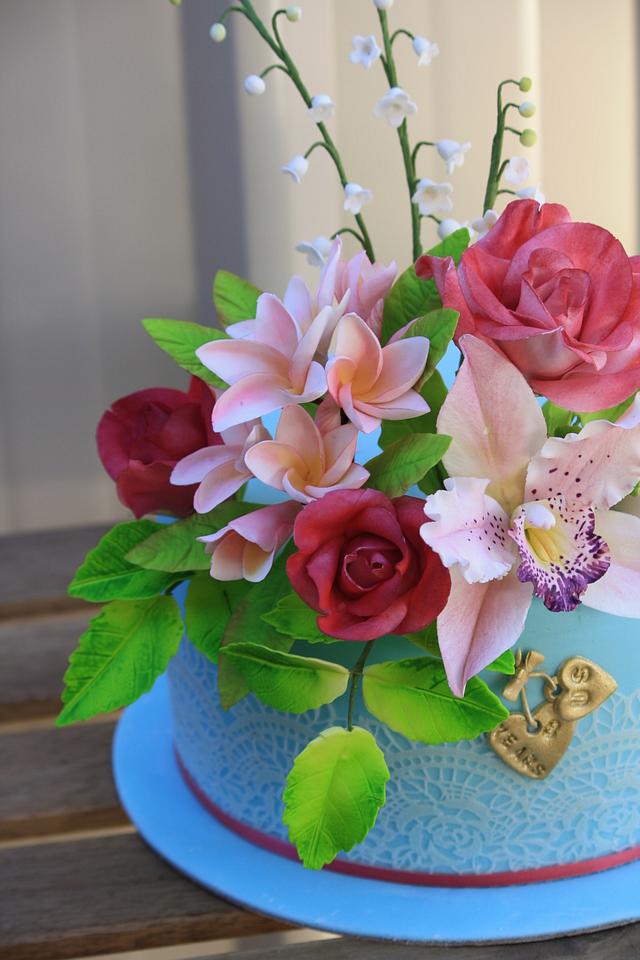 8 years US ... wedding anniversary !
Our wedding anniversary yesterday … 8 years US , 8 years life … I thought of spring . I thought of blooming . I hope we keep on feeling the spring in our relationships . Despite the life that happens.
Having being married and having the children is probably the hardest thing I have ever done. It does wear you off. Makes you feel tired and exhausted more then you ever imagined . Who had to raise a bunch of kiddos knows exactly what I mean . The sleepless nights and all …
But still I wouldn't have done it any other way. So happy spring to us . To another happy year :-)
My third attempt on Frangipani . I think the best one so far :-) The simplest flowers prove to be the hardest to replicate :-)
I hope you like it !
17