Cake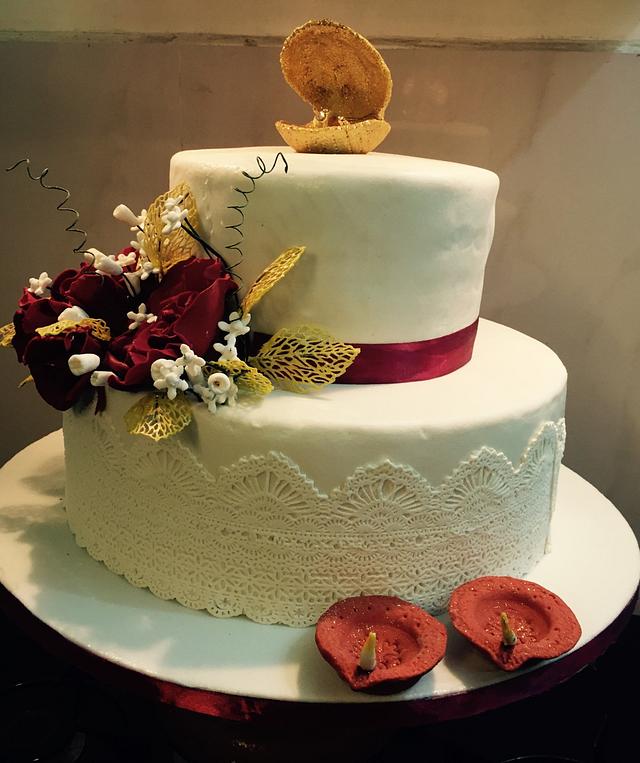 Deepam
Deepam ….inner purity ,harmony and peace…
Deepam is to remove the darkness from the mind and heart. Light is the symbol of glittering the mind. We have to be purified. We should spread happiness everywhere. The oil deepam signifies the light of knowledge, which dispels the darkness of ignorance. It shines itself and causes the objects around to shine due to its reflection.
This is a chocolate cake. The filling is white chocolate with cream. Then I did a white chocolate ganache .The lamp is fondant and the topper is an oyster shell with fondant with two rings inside.the first tier has sugar lace .
This was an engagement cake . Indian tradition is the Deepam.
4