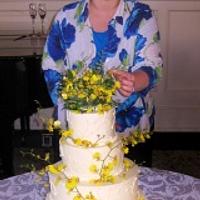 Nancys Fancys Cakes & Catering (Nancy Goolsby)
posted
over 6 years ago
Gold, coral, and purple BC wedding cake
Advertisement
Advertisement
Gold, coral, and purple BC wedding cake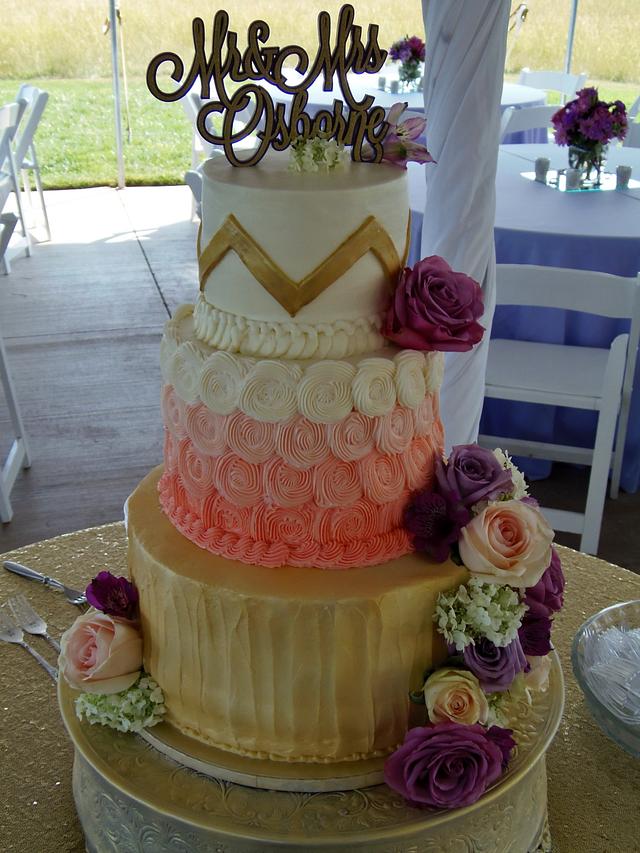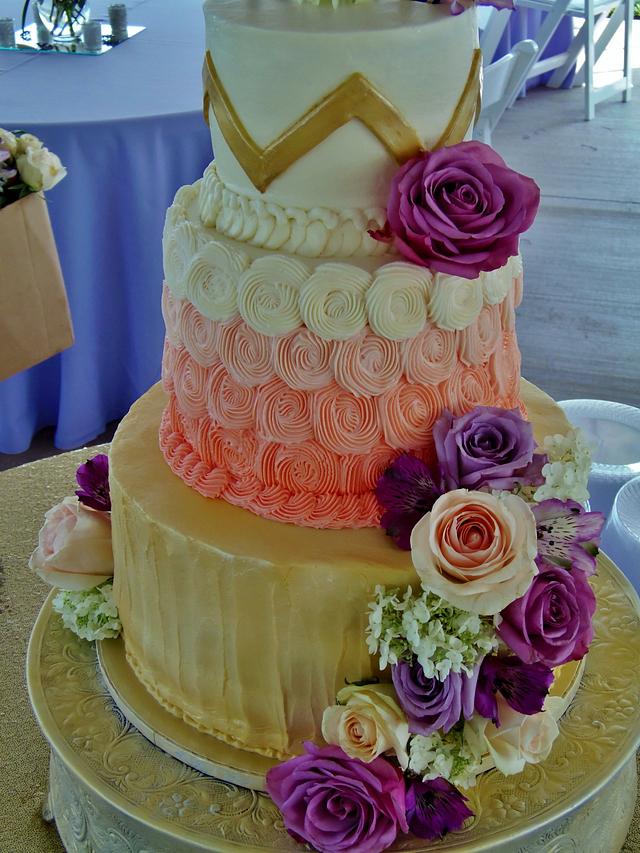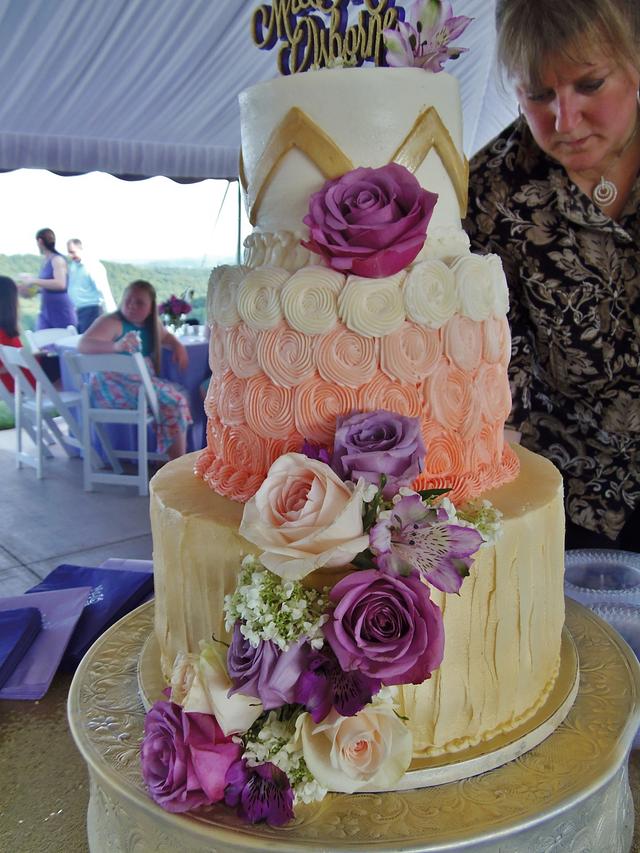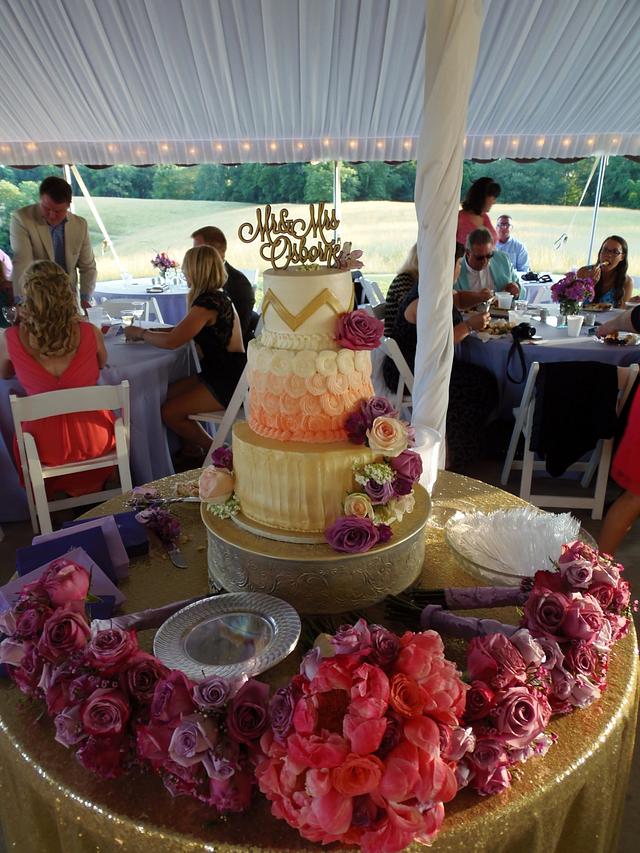 Advertisement
Advertisement
This is a vanilla bean wedding cake with my homemade raspberry filling and buttercream in between the layers. There were two layers of cake on the top tier and three layers each on the middle and bottom tier.
100% buttercream except gold spray on bottom tier, and fondant chevron hand painted gold on top tier, and fresh flowers I placed on the cake.
The bride wanted more of a champagne gold, so I used the edible gold spray on the silver cake stand also, for just a shimmer of gold.
I used buttercream for the rosette embree effect on the middle tier.
I frosted BC smooth with up and down on bottom tier. I sprayed w/ gold and some silver.
This is the Wilton can color mist shimmering food color spray. I used some silver as well as gold to give a little more shimmer. I hand painted the chevron pattern I cut out of fondant (My first chevron in fondant). I touched up the chevron with brush.
I do not own an airbrush… but would like to have suggestions as to the one I should use, when I purchase one. I guess I am a little intimidated about certain tools I have not used.
~I also catered the food at this wedding, and was up all night until 7am. when I arrived at 3pm to cater, they informed me the cake was to go outside in the heat, instead of inside as they previously requested! Under a tent, but it was hot! Needless to say I was holding my breath, as with fillings and BC, it was soft! But luckily I was there to keep an eye out, and it was a beautiful venue and wedding! I think supports in the cake, and a breeze is the only thing that saved the cake.
Nancy (Nancy's Fancy's Cakes & Catering)