Cake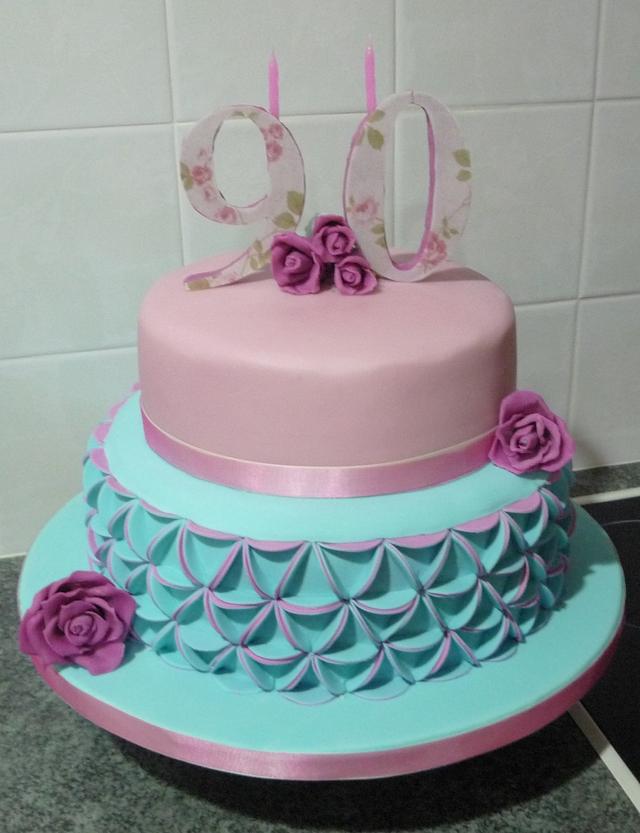 90th birthday cake
Bottom is choc cake filled with cherry preserve & choc truffle.
Top was whisky date cake filled with caramel.
All covered & decorated with modelling chocolate (incl. the roses) except the geometric detail on the bottom tier which was made with many, many, many sugar paste circles.
Patterned wafer paper on the modelling choc 90.
2