Cake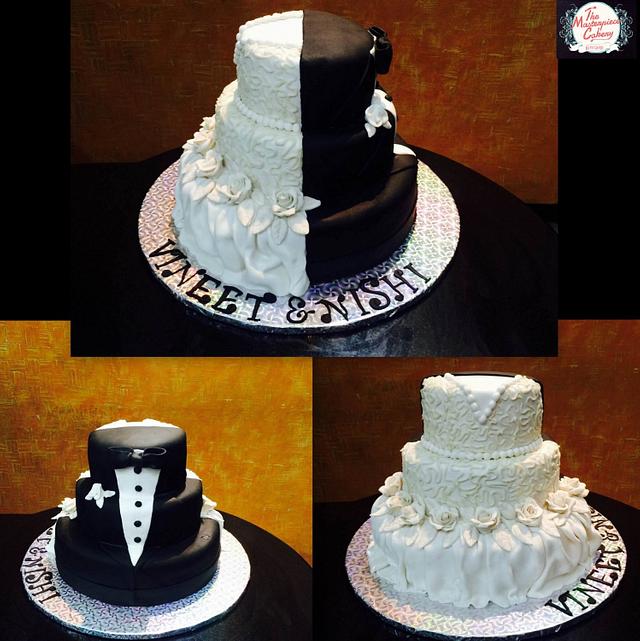 Split Wedding Cake
My clients wanted a cake for his brother's wedding.
The theme of the party was "Tux & Gown".
He wanted to a cake which does justice to the theme of the party. This is an inspiration cake I saw somewhere I wanted to make. One side of the cake is a beautiful bride's gown and other sides is tux representing the groom.
Please visit and like my page at
https://www.facebook.com/masterpiececakery
modelling paste chocolate ganache modeling tools cake pans offset spatula turntable
2