Cake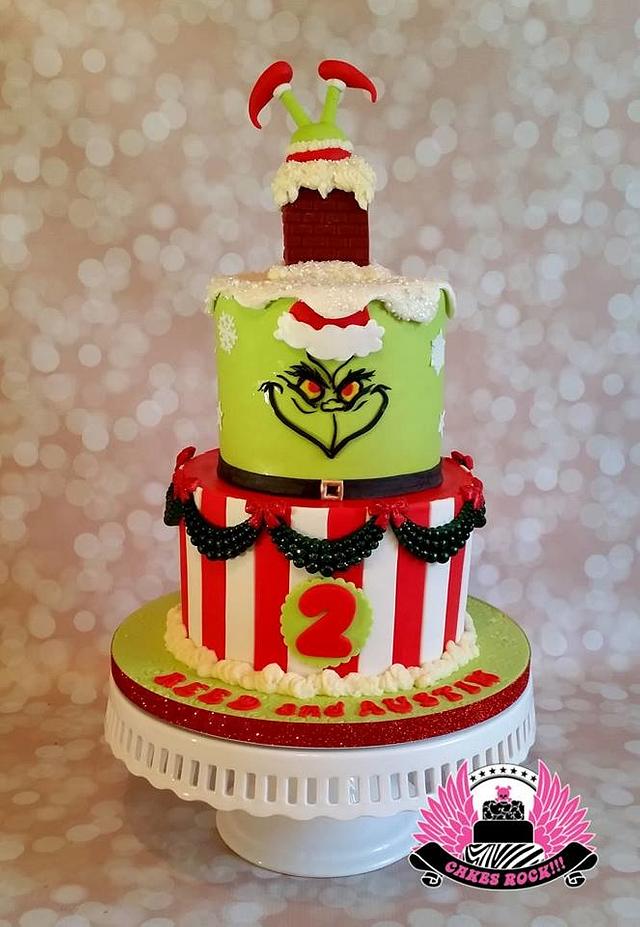 You're a Mean One, Mr. Grinch! Belated Christmas birthday cake.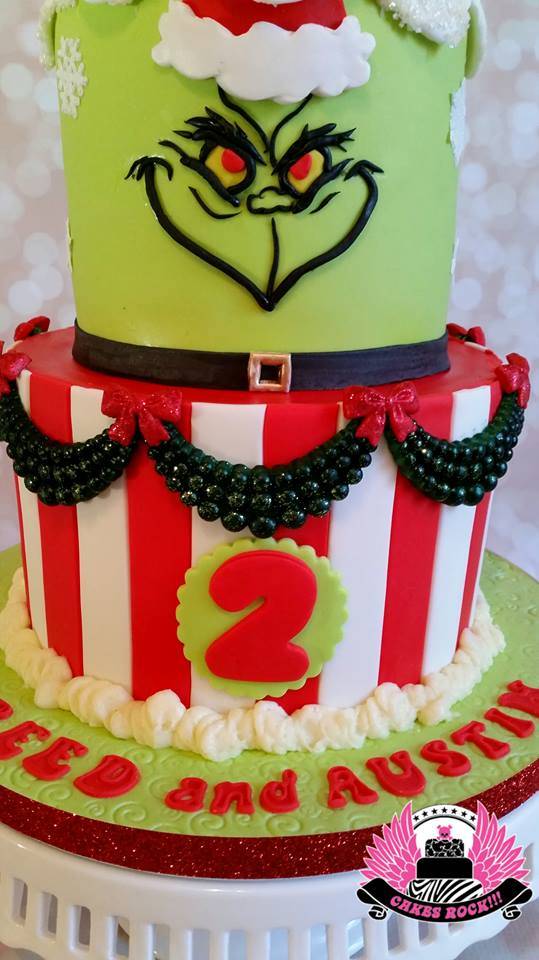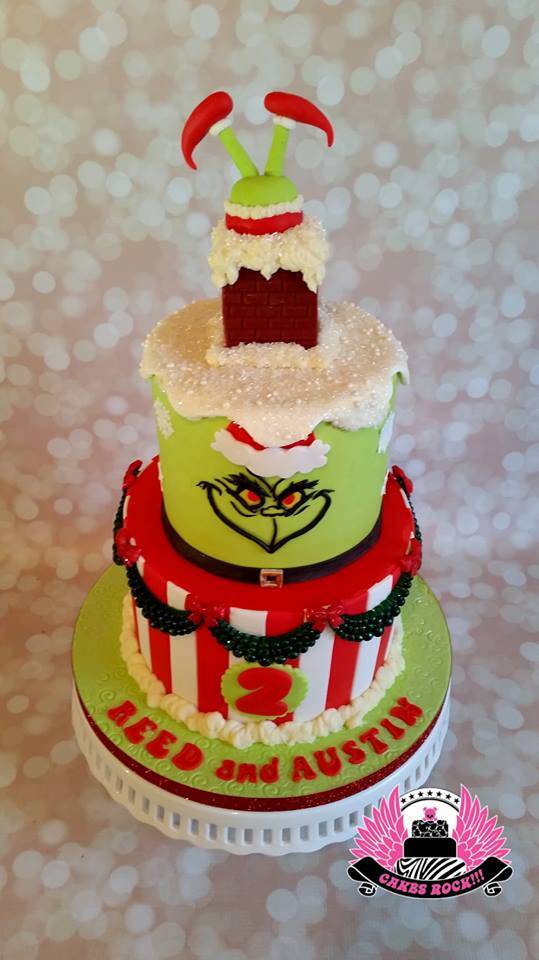 Yeah, I've totally been singing the Grinch song for two days now! How fun is this, for twin boys wtih a Christmas birthday whose parents wait until mid-January for their celebration, so that it is special & not overshadowed by the holidays. Very sweet!
The top tier is Dark Chocolate Cake with Chocolate Chip Cookie Dough filling& dark chocolate ganache. The bottom tier is White Velvet Cake with 'Real Lady (Orange) Marmalade' filling & white chocolate ganache. The beautiful swags are created from Marvelous Molds pearl swags, & painted to look like greenery. I made the Grinch using my extruder & hand-placing each little string of fondant.
extruder marvelous molds grinch christy christmas birthday dufffell seguin cakes rock austin texas atx marvelous molds
26