Cake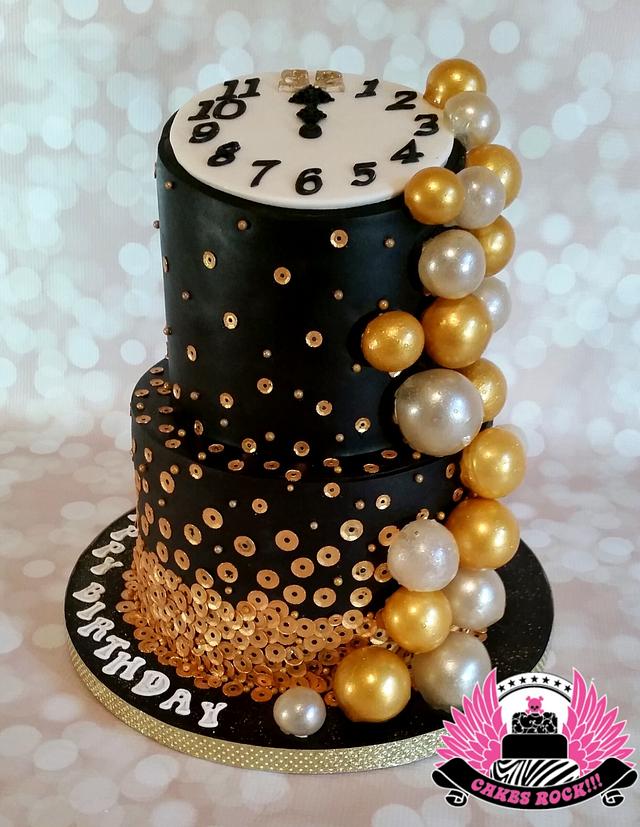 Bubbly New Years Eve Birthday Cake
My first attempt at gelatin bubbles! This was such a fun cake! My inspiration was a gorgeous black designer gown that had gold sequins on it, and they reminded me of champagne bubbles. Perfect for New Years Eve! So I made gold sequins using my Claire Bowman sequin mat. I love that thing. And they look so real, right down to having perfect little facets on them. And of course, champagne needs real bubbles, so I made pearl & gold ones to bubble up the side of the cake.
The top tier is Hot Chocolate cake with chocolate chip cookie dough filling. The clock has the birthday girl's age of 52 as the '12'. The bottom tier is Red Velvet with white chocolate buttercream filling.
Happy New Year everyone! May your 2015 be blessed & prosperous!
new year cake black gold bubbles gelatin champagne christy duffell seguin cakes rock austin tx atx 2015
25