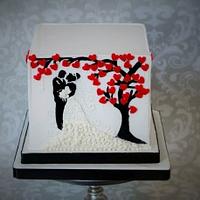 Not Your Ordinary Cakes
posted
almost 8 years ago
Sorority ZTA Graduation cake
Advertisement
Advertisement
Sorority ZTA Graduation cake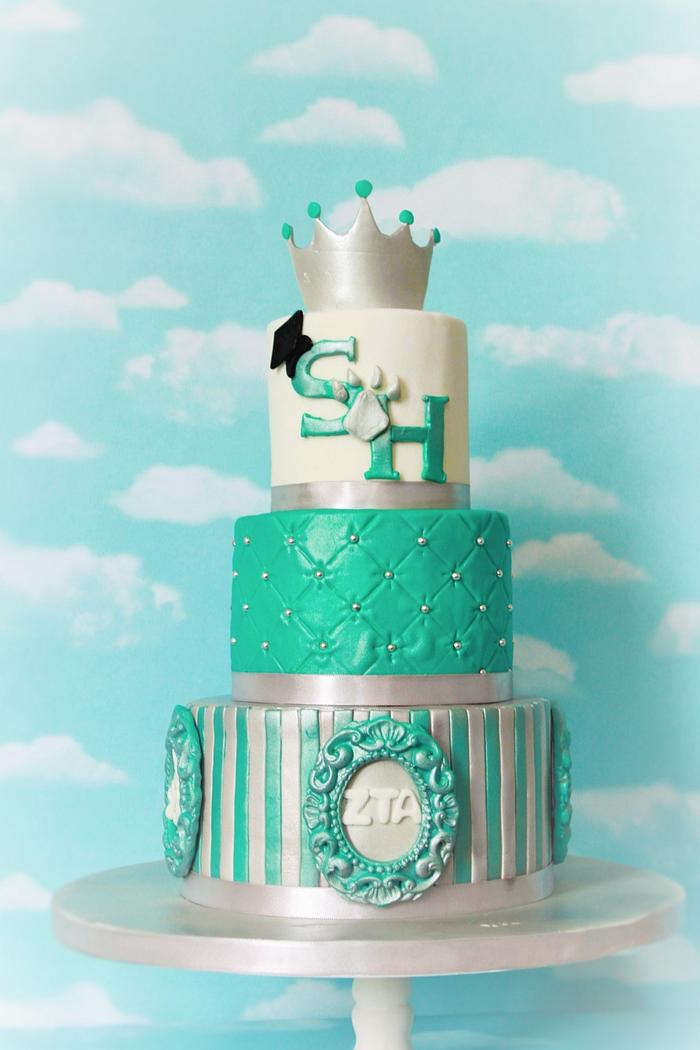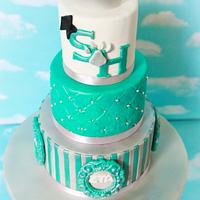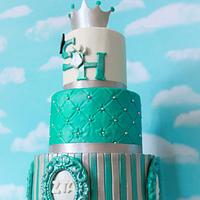 expand all pictures
Advertisement
Advertisement
Turqouise and silver sheen are the main colors of this cake. I sprayed the entire two bottom tiers with silver sheen to give it this effect- it looked much better. Unfortunately I did not have enough time to switch out the photography backdrop. My clouds just weren't helping magnify the beauty of this cake. I hated to see her go but she was well loved.
Thankfully the silver sheen matched the silver ribbon wrapped around the bottom of each of the tiers.
In each frame, zta for the sorority. White violets and a white bunny (also symbols of the sorority).