Cake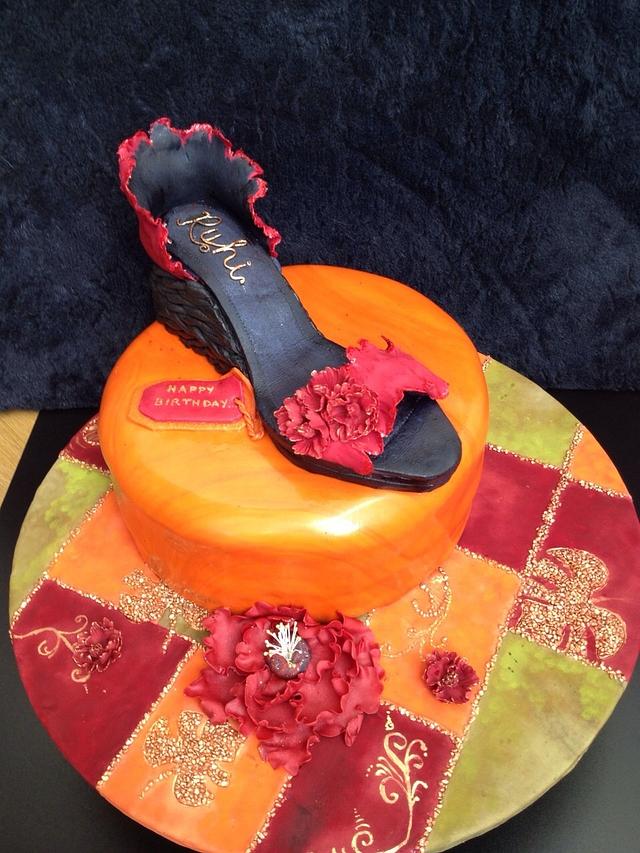 Obsession
Who said shoes are carb-free?
A Diwali-Halloween design fusion with a fully edible shoe topper, on a double layered moist and luscious red velvet cake – filled with cream cheese frosting and covered in pumpkin orange vanilla fondant!
This cake was made for a birthday girl, celebrating her 54th birthday and she just loves shoes :-)
The open toe gumpaste/ fondant wedge shoe was made without using any moulds or cutters- simply cause I didn't have them. So it took a bit longer to draw out templates and cut them all out.
Hope you enjoy it!
gumpaste fondant red velvet cake cream cheese frosting shoe cake shoes asian themed cake diwali colourful red velvet wedge shoe lover wedge shoes
1