Cake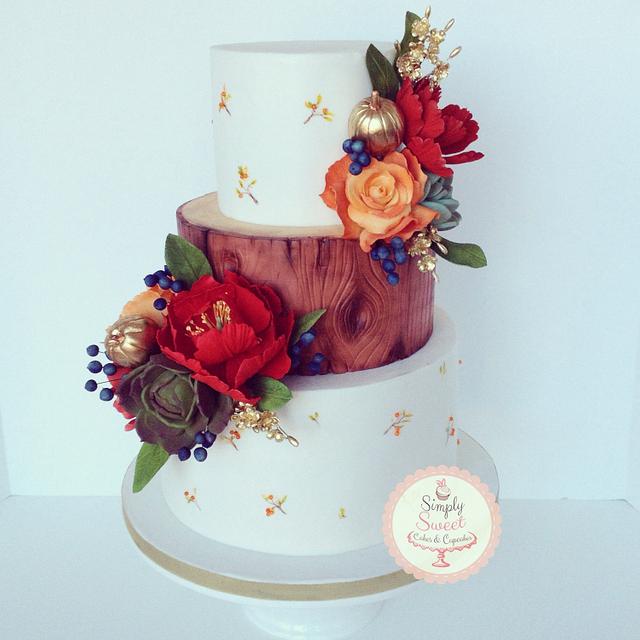 Autumn love
Put my heart and soul into this one with just one weeks notice! This 3 tiered creation was actually made for a corporate Autumn Gala.
The lower and upper tiers include hand painted autumn leaves with small berry details. The centre tier was created to resemble a tree stump embellished with hand made sugar flowers in peonies, garden roses, succulents, berries and golden mini pumpkins.
Inside…a super moist carrot cake and banana chocolate chunk to keep with the rustic earthy feel of this cake.
33