Cake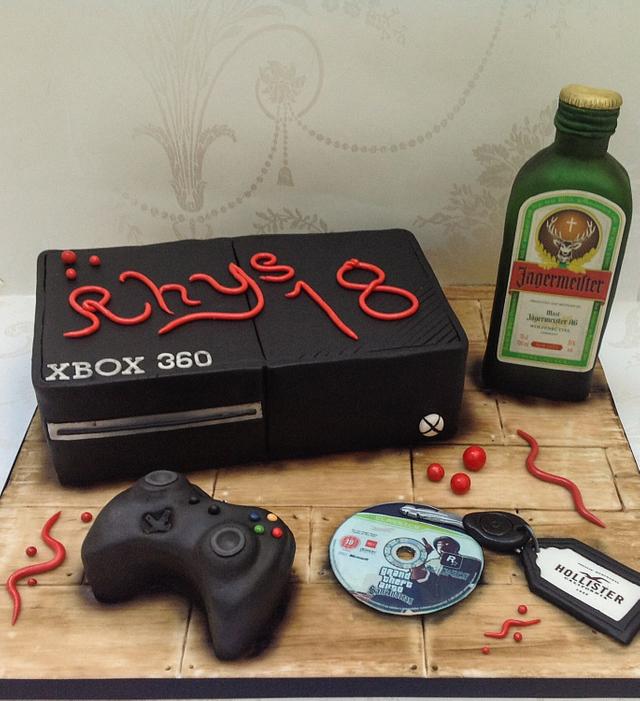 Xbox 360 and accessories
Just goes to show what you can get out of a 12" square cake – xbox, bottle of jagermeister and a controller. Everything on this cake is edible.
I have to admit I was a bit of a dufuss with this cake and am certainly showing my age…I thought the control came with a plug in lead. Good job I checked lots of pictures! Doh!
A great cake for an 18 year old boy and not too stressful, which is always a bonus.
6