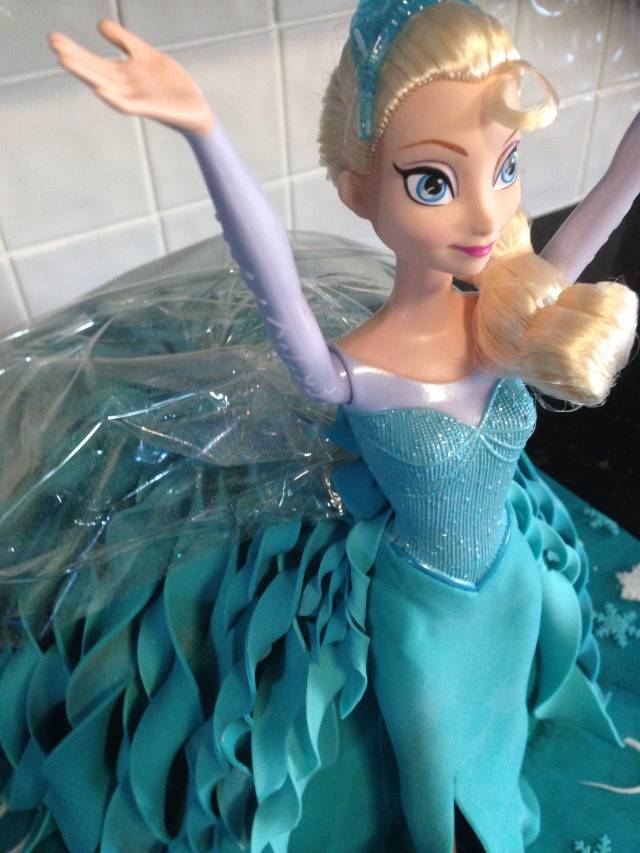 Elsa doll cake inspired by Frozen.
Lots of cake in this one, chocolate mud for a returning client who was absolutely wrapped with the cake.
I'm still excited, her daughter is having a pampered princess party and has no idea she is getting this cake.
Oh to be a fly on the wall!
The colours Wilton Teal with the addition of a little Americolour pink and royal blue gel to get the shades just right were used.
The dress was made by spiralling strips of fondant.
The sheer gown was made using gelatin and sprinkled with white hologram rainbow dust.