Cake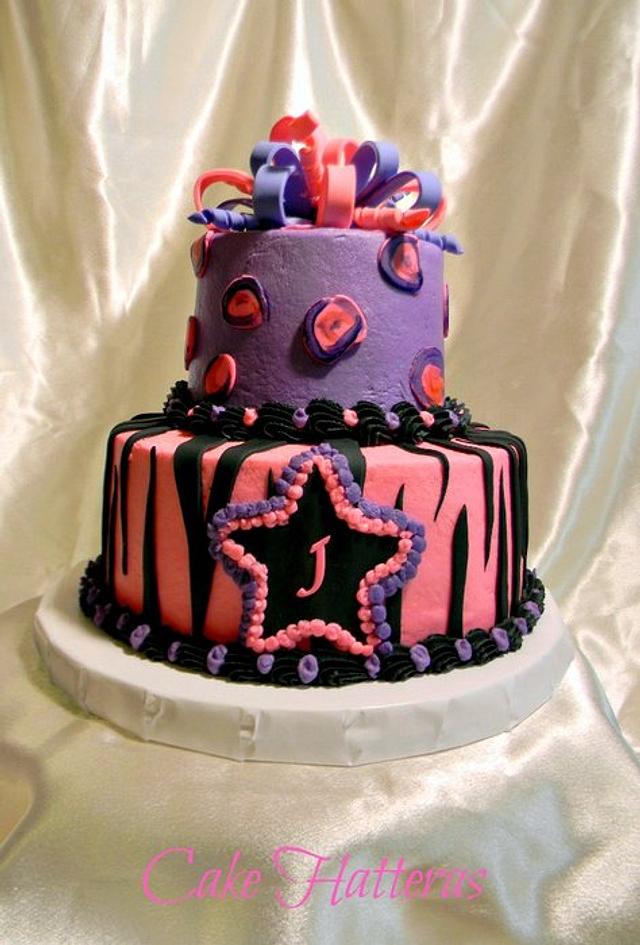 Pink Zebra, Purple Leopard, perfect for Jillian!
Jillian is a girly, girl who turned 11 this week. Each year she asks me to make her cake. She picks them out online and brings me the picture.
Jillian said she loved the 'J', on the front of the cake. I replied, "Good, because at 11:30 last night, I just didn't have the energy to spell the rest of your name!" Lol
8" 5" Confetti Cake. Butter cream finish with fondant accents and fondant bow.
pink zebra purple leopard rock star zebra leopard loopy bow pink purple black
0