Carol Vaughan
posted
about 10 years ago
Railway Construction Worker Cake
Advertisement
Advertisement
Railway Construction Worker Cake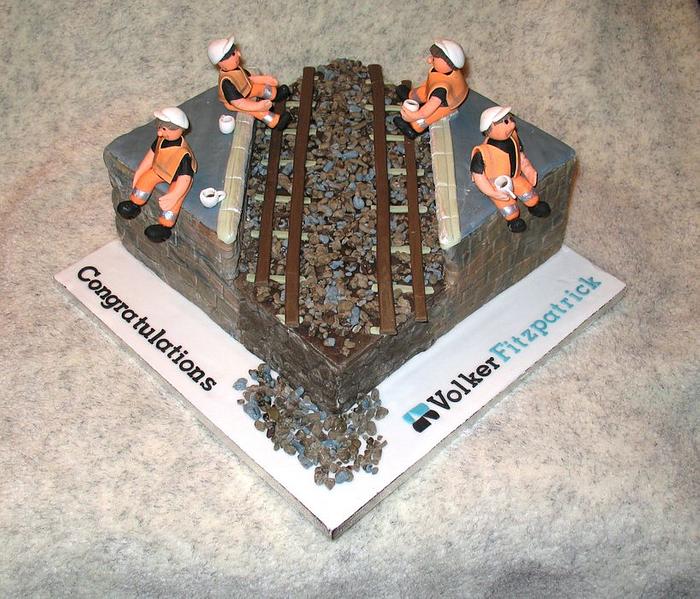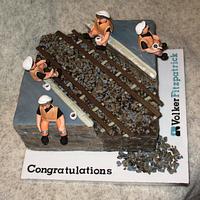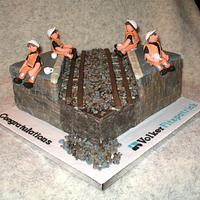 expand all pictures
Advertisement
Advertisement
I made this for a night out to celebrate my company winning two railway projects doing platform lengthening around London.
Madeira with jam and buttercream covered in fondant using embossing moulds to make panels to cover the sides in brickwork or cobblestone. The main part is a 10" square and the two 'platforms' were from a single loaf tin. The ballast (big pebble things) was made by grating lumps of icing, putting the bits in a bag with a little cornflour and shaking them. This seemed to round off the edges nicely. The sleepers and rails are just fondant mixed with CMC.
The construction workers are made from fondant/CMC and held together with pieces of spaghetti and sugar glue. I found this quite difficult, whenever I tried to stick something on, something else fell off. There was a lot of 'fruity' language going on in the kitchen that night I can tell you! Working for a construction company, I do know some particularly 'fruity' words!!
Luckily by morning everything was still attached firmly.
Carol, Maidenhead UK, http://offtherailscakes.co.uk