Cake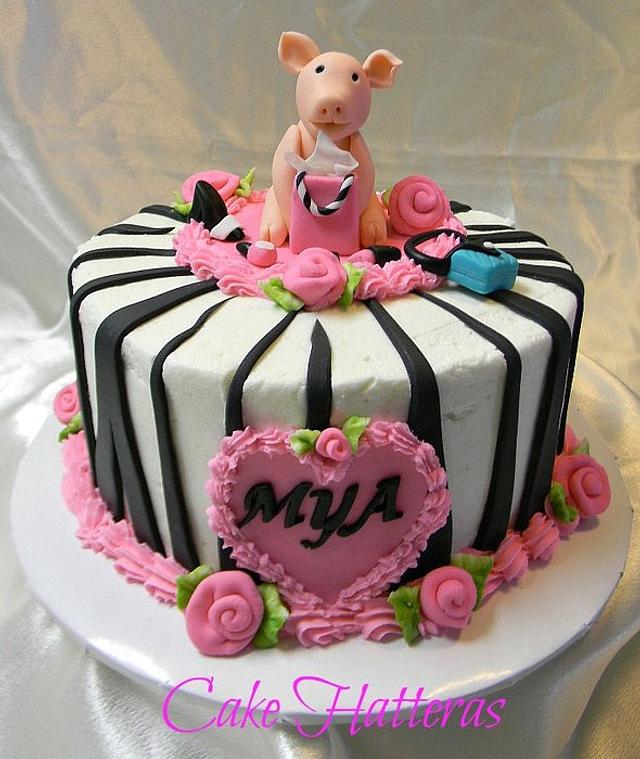 This Little Piggy Went To The Mall!
Mya loved the "Pig-tini" cake I made last your for someone turning 21. Her grandmother wanted to surprise her with that kind of a cake. Grandma told me that Mya loved to shop. I created this age appropriate design for Mya's Birthday.
A buttercream iced cake with fondant and gumpaste accents. (I've included a photo of the 'Pig-Tini' cake also.
shopping shopping pig shopping bag lipstick nail polish purse pig zebra stripes ribbon roses birthday white pink black cake vanilla
1