Cake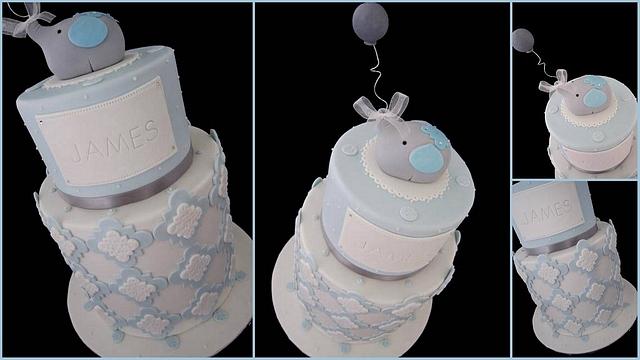 Moroccan themed Christening cake with baby elephant!
The thing I like most about this cake is the softness of the colour scheme. Baby blue, grey and white. The elephant on top was made to look like the elephant on the celebrants invitation. I went with a Moroccan style as this design was also on the invites. The smaller white Moroccan embellishment has been embossed with a damask design. The floating balloon is made from Styrofoam in order to stay afloat!
The cake is a banana cake with chocolate ganache.
3