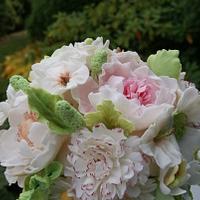 Hello Here's a short video about using the Scultura paste to make iris flowers: Pasta Scultura Saracino is especially suitable for hand made works because becomes ductile under hand contact. I kindly invite you to watch this video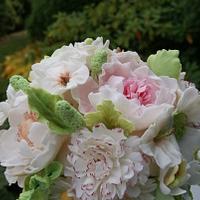 Hello everyone. I want to show you how flower arrangement changes cake proportions. lt is the same cake and the same flowers in three arrangements. 1. it thickens but flowers visible on each side. 2. The cake seems to be higher. 3. it's best...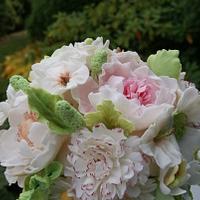 Link to my short video about painting with buttercream. https://youtu.be/1jNjNAhUjvo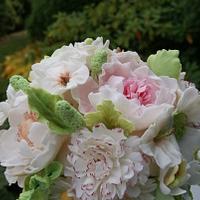 My easy to make tool for petals drying. Using this you can make lilies, clematis, orchids. On the photos you can see how the rope is bending the petals. https://m.facebook.com/profile.php?id=1778406909099719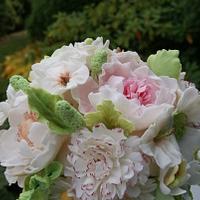 Hello everyone, you don't need a silicone mat to make a cake texture! Here's how I did it. For painting i used paint with alcohol and silicone brush. Silicone brush is very good for the job. This photo is a comparison. ...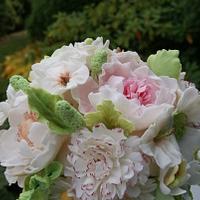 Hi everyone! There is my tutorial for flowers- pansies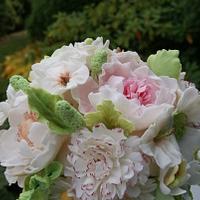 I put flowers together to check if they'll match the bouquet. Styrofoam hemisphere have same diameter as the cake beneath bouquet.