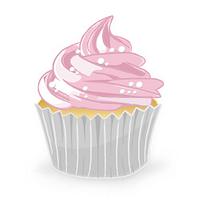 CakesbyLynz
posted about 1 month ago
How to create a Shaker Style Cake Topper using the Cricut Maker 3
I am so excited as this weeks video on the Cakes by Lynz YoUTube channel is a sponsored video with Cricut. I'll be showing you how you can make your own personalised shaker style cake toppers, at home with the Cricut Maker 3.  
Website: www.cricut.com Cricut 
UK Blog: https://officialcricutblog.co.uk #CricutUK #CricutMade #Ad

Cricut UK Shop: https://cricut.com/en_gb/shop
Cricut UK Instagram: @Cricut_UK

In the video I'll be creating a fun star shaped cake topper filled with pretty sequins. Showing how you can layer different materials, including paper, kraft card, basswood, vinyl and glitter card stock to create fun personalised cake toppers.

★ How to create 3 basic cake toppers using the Cricut Maker 3: https://youtu.be/HqRDEE_QIbw

I really hope you enjoy the tutorial and will find it useful if you are wanting to create your own cake toppers at home. Thank you so much for watching and don't forget to subscribe for more cake decorating tutorials!

FOLLOW ME HERE ↓
▫ YouTube: http://youtube.com/c/cakesbylynz
▫ Blog: http://www.cakesbylynz.co.uk​​​
▫ Facebook: http://www.facebook.com/cakesbylynz​​​
▫ Instagram: https://www.instagram.com/cakesbylynz...
▫ Pinterest: https://www.pinterest.com/cakesbylynz...
CakesbyLynz