Rainbow Cake Decorating Tutorial With 3D Clouds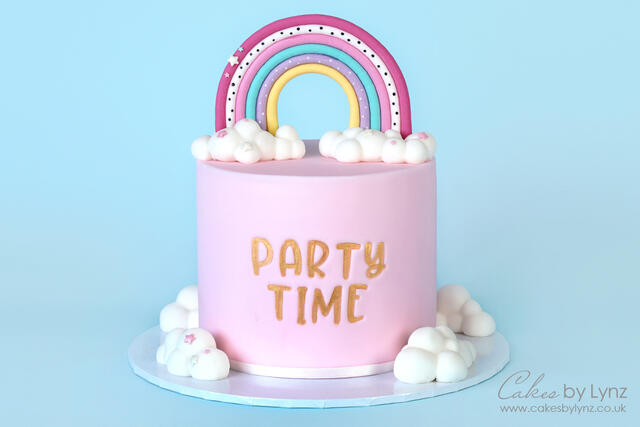 This week I'm showing you how to make this cute rainbow themed cake, with a pastel polka dot rainbow, surrounded by 3D fondant clouds. I'm also showing you how you can use SweetStamp letter sets to personalise your cakes with a message, name or age on the front.
I really hope you enjoy the tutorial and will enjoy making your own rainbow themed cake. Thank you so much for watching and don't forget to like the video and subscribe for more cake decorating tutorials!
★ OTHER TUTORIAL YOU MAY LIKE:
Vanilla Cake Recipe: https://youtu.be/j5Axsg_8X3E​​
How to cover a cake in fondant: https://youtu.be/gWWqBMRHEjM​
How to cover a cake board in Fondant: https://youtu.be/UbJo785jQug
3D Rainbow Cake: https://youtu.be/E76I7yrLbgU
Twinkle Twinkle Cake: https://youtu.be/cJH4ZzJ1dhI
FOLLOW ME HERE ↓
▫ Blog: http://www.cakesbylynz.co.uk
▫ Facebook: http://www.facebook.com/cakesbylynz
▫ Instagram: https://www.instagram.com/cakesbylynz/
▫ Pinterest: https://www.pinterest.com/cakesbylynz/
-- CakesbyLynz