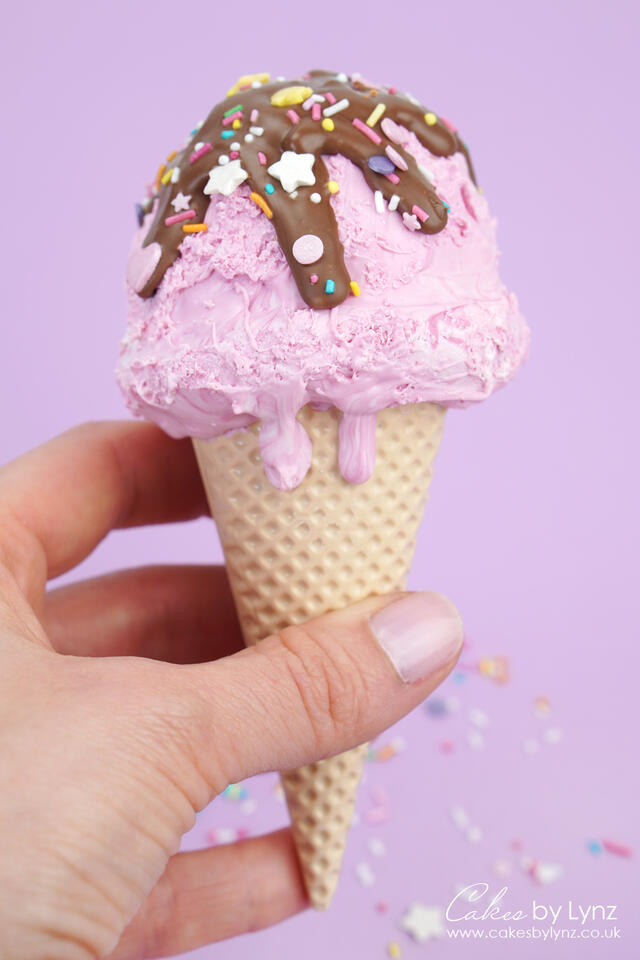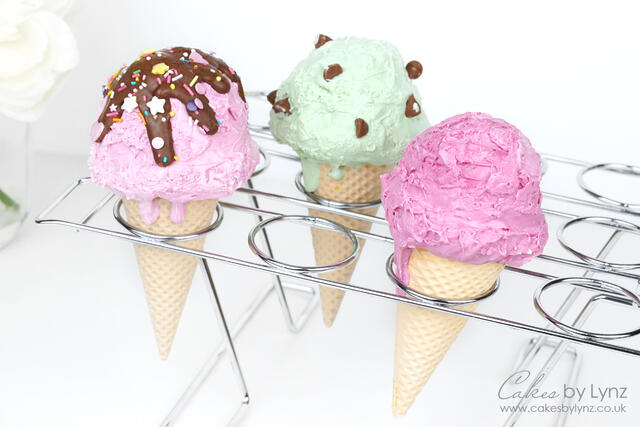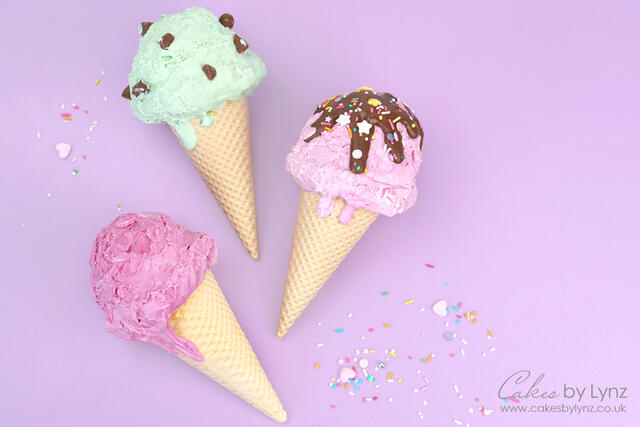 Hi and welcome back to my kitchen. This week I'm going to show you how I made these really run realistic looking ice cream themed cakesicles. The cakesicles / cake pops have a full candy melt outer shell, including the cone and are filled with yummy vanilla cake on the inside.
➡10% off Chocolate Moulds – Get 10% off your first order of chocolate moulds from Fest Cake London. Just click the link and enter the discount code 'cakesbylynz' at the checkout
http://festcakelondon.com/discount/cakesbylynz
➡10% off Sprinkles – For 10% off Happy Sprinkles visit their website https://www.happysprinkles.com/en​
or https://www.thecakedecoratingcompany.co.uk Just enter the code HAPPYLYNZ10 at the checkout!
(This code can not be combined with any other discounts)
These would be perfect to add onto your cakes as cake toppers, use in your treat boxes or bring our at a party. These are the ice creams that won't melt (as easily as real ice cream!).
I really hope you enjoy the tutorial and you will enjoy making your own ice cream cake pops. Thank you so much for watching and don't forget to like the video and subscribe for more cake decorating tutorials!
★ OTHER TUTORIAL YOU MAY LIKE:​
Melting Ice Cream Cake: https://youtu.be/E13kIBenoLY
Geometric Cake Heart Cake: https://youtu.be/rGVsV9twugw
Vanilla Buttercream recipe: https://youtu.be/dPV815p1eAE​​
Vanilla Cupcake Recipe: https://youtu.be/otifsKKutLw​​
Tempering white chocolate: https://youtu.be/JUhywvENAkE
FOLLOW ME HERE ↓
▫ Blog: http://www.cakesbylynz.co.uk​
▫ Facebook: http://www.facebook.com/cakesbylynz​
▫ Instagram: https://www.instagram.com/cakesbylynz/​
▫ Pinterest: https://www.pinterest.com/cakesbylynz/​