How to Convert your cake recipes for any size cake tin or cake pan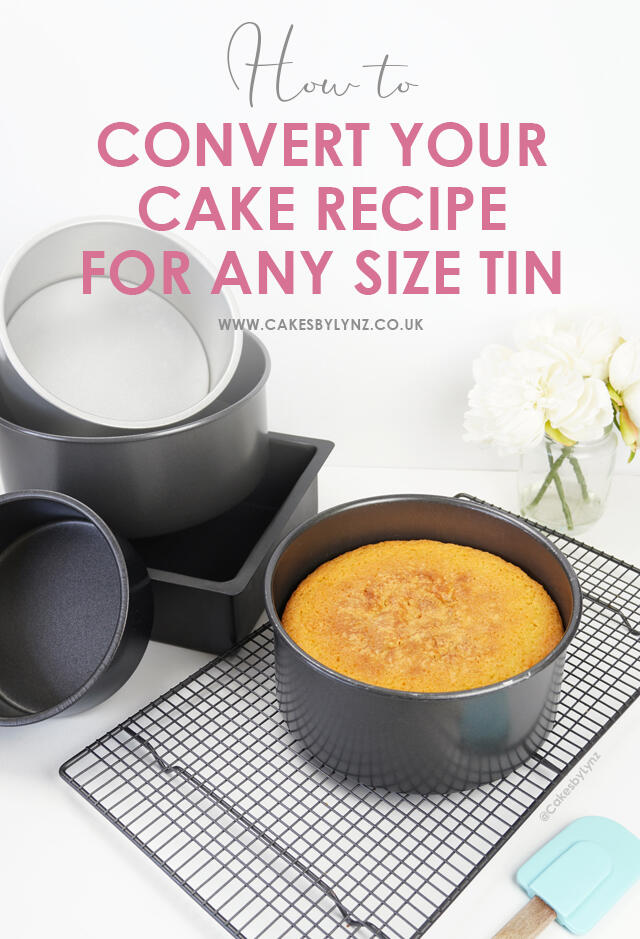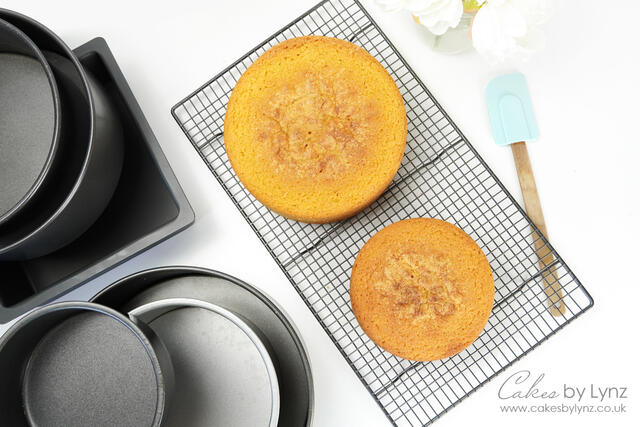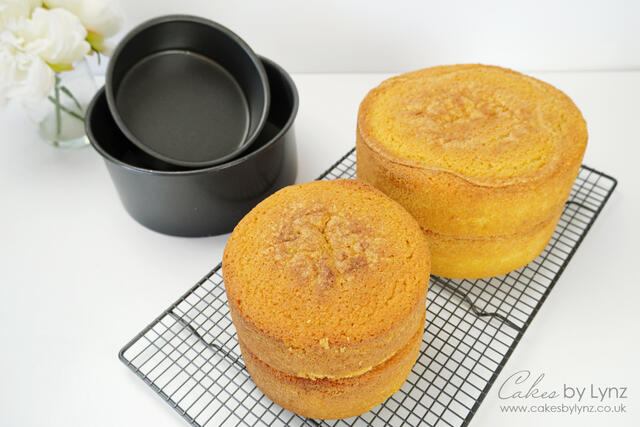 ★ Download the printable Conversion chart here: http://www.cakesbylynz.co.uk/index.php/2021/04/how-to-convert-cake-recipes-for-any-size-tin-or-cake-pan/
One question I get asked a lot over on the Cakes by Lynz YouTube channel is how to convert your cake recipes for different size cake tins. Maybe you have a recipe that tells you to use a 6 inch tin, but all you have at home is an 8 inch tin. Maybe you want to make a slightly larger or smaller cake depending on the amount of people you need to feed, or maybe you want to scale up your cake recipe for a tiered cake.
This week I'm going to go through exactly how to work out how much ingredients you will need for any size cake tin.
I really hope you enjoy the tutorial and you'll be able to use it to make your own giant cupcake cake. Thank you so much for watching and don't forget to subscribe for more cake decorating tutorials!
★ OTHER TUTORIAL YOU MAY LIKE:
Vanilla Cake Recipe: https://youtu.be/j5Axsg_8X3E​​​​
Chocolate Cake Recipe: https://youtu.be/WMbi4n6fqr8​
Lemon Cake Recipe: https://youtu.be/UGN3m3XluwQ​
FOLLOW ME HERE ↓
▫ Blog: http://www.cakesbylynz.co.uk​​​​
▫ Facebook: http://www.facebook.com/cakesbylynz​​​​
▫ Instagram: https://www.instagram.com/cakesbylynz…​
▫ Pinterest: https://www.pinterest.com/cakesbylynz…​
The cake I used was my vanilla sponge cake recipe.
For the 6 inch cake I used:
340g Self Raising Flour, 340g Butter, 340g Caster Sugar, 4 eggs & 2tbsp Vanilla Essence / Flavouring
It was baked at 180 degrees Celsius for 45 minutes
For the 8 inch cake I used:
612g Self Raising Flour, 612g Butter, 612g Caster Sugar, 7 eggs & 3.6 tbsp Vanilla Essence / Flavouring
It was baked at 170 degrees Celsius for 1 Hour
-- CakesbyLynz